There is nothing more fulfilling than receiving positive feedback from your website visitors. Apart from sales influence, an easy to navigate user interface, or chance to drive your point home, a good website will always remain the hallmark of an ideal brand. Web standards are ever-changing, as well as the specific needs of your online clients. It is, therefore, necessary that you frequently return to the drawing board to discover what to improve about your website. As you keep reading, you would find five essential things to consider as you redesign your website.
1. Who Is Your Target Audience?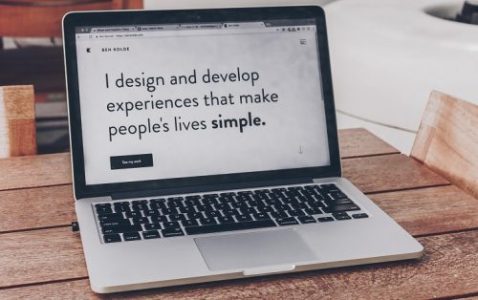 You may think that expanding your audience to include people from all walks of life may be ideal. This means that you get to access even more users, right? The answer is no. Individual interest varies, and you have to sift out the audience category that is interested in your services or products.
By trying to impress everyone, you end up misdirecting your focus, pleasing no-one eventually. Your website should read like a love poem to your target audience. To do this, start by understanding the psychology of your readers. Understand the needs and motivations that define them, and present your website as an antidote to their problems in a language they can understand.
Bear in mind that your target audience could only constitute two or more categories of people. Place yourself in a position of selling to corporations, for example. Will your proposal go directly to the boss? Probably not. Usually, intermediate staff receive the initial message and then pass it along. This ripple effect should not be underestimated. It is the same philosophy behind building a fan base.
Regardless of the location of your audience, the method is the same – to establish a profile for each audience. Talk about their interests, needs, motivations, and fears. It may seem complicated, but your attention to detail would yield results in the end.
2. Revise Your Content for its Relevance
To use a well-known company as an example, delivering relevant content is Google's main mantra. It's also presumably the reason why the company monopolizes most Internet searches. In this context, you can see that Google's key focus is to present people with the particular thing they are searching for.
One of the best ways to narrow down what 'relevant content' is, is by understanding your target audience. Even though you already had visitors in the past who you can proudly call your target audience, it is still imperative to refurbish the content you put out to them. Additionally, content can grow stale over time. Facts could be mixed up or discarded. As you redesign your website, you should also reconstruct the content you had in the past to be relevant in the present and the future.
To determine whether your content is relevant, check the bounce rate of your home page and key landing pages. If a good number of visitors leave without a second look, then your content is irrelevant to those visitors. Relevant content also leads to higher conversion rates, which is essential for increasing your profit.
3. Revise Old Links on the Website
It's not an unusual occurrence for websites to contain hundreds of links. Typically, a new web design should conserve these links, so that visitors can still have access to them like in the past. A website redesign will affect your internal links and external links. If you have a non-WordPress site, you can use online services to go through your site and automatically generate a report of any broken links. With this, you can launch into repairing broken links on your website.
On the other hand, handling external links is quite complicated but necessary in preserving your website's authenticity. If you're moving to a CMS like WordPress, BigCommerce, or Magento, then there is no cause to panic; these platforms all have excellent 301 redirect import tools, the difficult part will be organizing your 301 Map.
To get your 301 Map in order, you should curate a list of old URLs to map/reassign them to their new locations. How you go about obtaining a list of your old URLs depends on your current website's configuration, but here's a recommended place to start;
Begin with your essential URLs. To locate them, go through your sitemaps because your most important URLs may have been submitted in the Search Console that way. Check your server logs or analytics software for the URLs that accrue the most traffic, search the links to your site feature in Search Console for pages that have internal and external links.
Next, use your content management system, this can help you to get a listing of all URLs that host content easily.
Create and save sitemap and link lists. You can opt for; a sitemap file containing the new URLs in the mapping, a sitemap file containing the old URLs in the mapping; a list of sites linking to your current content.
The last step will be to import the 301 redirects for migration, which will depend on the CMS you will be utilizing.
Website builders like Wix already have a sitemap that updates automatically with your site's most current information. You can check out these stunning websites making use of Wix to help you as you work through your redesign.
4. Usability Is Key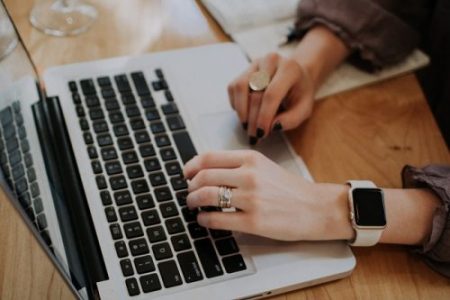 In the process of redesigning your website, one of the core areas you should concentrate on is its usability. In this age where about 1 billion active websites exist, visitors do not typically have the patience to remain on sites that load slowly, are riddled with ads, hard to navigate, or unpleasant to their aesthetic sense. Attention spans are shorter than before because there is a truckload of information on other websites that can serve their needs. Complicated user interfaces will redirect your users into the domain of your competitors, decreasing your conversion rate.
However, this is where strategy comes into place. Planning and devising a model that takes everyone's needs into consideration would greatly help to revamp and improve your website. One of the proven ways to increase your website's usability is to understand your users' needs and motivations. This factor, in combination with the vision you want to actualize from your website, enables you to create an inclusive user experience.
To do this, you have to understand your users' needs and motivations. Create a simple and easy to use navigation. Avoid obscure buttons, make use of minimalistic color settings to appeal to their senses. Also, make calls to action simple and clear. This includes options like contact info, delivery times and opening hours, etc. Making it defined can significantly improve your sales and avoid confusion for your website visitors. Let your design be consistent. Little tweaks are just okay.
Make sure your website is mobile-friendly and responsive. Ensure that it has features that cater to the needs of disabled people like the visually impaired; for example, speak screens and reversible grey scales. One way to improve usability is by putting forward usability testing questions. This can be done by asking your site visitors to be participants in the revamping of your website by answering questions that would help to improve their user experience. Ask questions that target their ease of navigation, demographics, feedback about the product, and how often it is used can enable you to make adjustments to your websites that would benefit the users in return.  
5. Optimize for Search Engines
Traditional SEO in the past meant 'tweaking the system' to rank higher in the SERPs to gain more traffic on your website. For the most part, that construct doesn't work anymore. Today, SEO is all about making it easy for Google to understand your content. Any competent web design company will follow Google's guidelines when redesigning your website.
If content is regarded as the king of SEO, then keyword research and page optimization are two subordinates. Make use of keyword trackers to identify search terms that resonate with the interests and needs of your target audience. The optimization process is easier than most people think.
For each landing page on your website, select a single keyword that stands out. Next, optimize the page by using your prime keyword in the title, URL, and throughout the page. The 'right' process of how to optimize your page is a common subject of debate. This is because Google has refused to lay bare its ranking algorithm method. However, you can use Google Webmaster Tools to discover the keywords that Google finds relevant on your website.
Conclusion
We are all familiar with the alarming speed with which online trends become outdated. To stay on top of the game, you have to revise and redesign your website frequently. Redesigning your website has many benefits, such as improving customer experience, increasing your conversion rate, boosting brand image, moving up search rankings, and providing you with a chance to adopt modern technology. Employing these five considerations when redesigning your website would guarantee a professional difference in your brand.