Customer satisfaction is a major claim which requires utmost field work. Managing customer details and analyzing them for future trends increases company value and brings growth. This type of software which manage customer relationships are called as Customer relationship management software(CRM) Software. The gimmick behind open source is they can be personalized and can be used without any bounds. Let's explore the combination of CRM and open source by looking into top 7 open source CRM software
1. Zurmo:
Zurmo was developed to challenge the Conventional CRM approach.It provides attractive features which are straight forward and help us to accomplish our goals effectively by daring us with gaming mechanics. Few drawbacks of Zurmo are, It has just emerged in market and lacks basic features of CRM such as social CRM.
2. Suite CRM:
Suite CRM, an open source alternative to Sugar CRM provides additional and powerful features when compared to other open source CRM. It enables automation of business operations. We can easily download and host Suite CRM.
3. Sugarcrm
Sugar CRM remains as the World's largest Open source CRM by providing mobile and desktop UI, running successfully on private and public cloud platforms. It is also one of the cheapest and easy to install tool which also allows users to save client information.
4. CiviCRM:

An opensource CRM which is aimed for non-profit organizations is a tool with which we can centralize and build easily. It is completely compatible with Drupal, wordpress and Joomla. To explore the features of CiviCRM, just download and test drive it in any platform and any device.
5. Hubspot CRM:
This is an open source light weight CRM which helps to organize and track data with its amazing data analyzing ability. It is very much suitable for mid-sized companies. Being new to market, all its features are yet to be explored.
6.EngageBay
EngageBay is an integrated, cloud-based all-in-one marketing, sales & support CRM for growing businesses and solo professionals such as artists, bloggers and freelancers. EngageBay offers a set of powerful features such as 360 degree customer view, marketing automation, email marketing, landing pages, web forms, appointment scheduling, contact management, free CRM, CRM database, free live chat software, SLAs, ticketing, views and macros, all priced at very affordable rates. EngageBay is mobile responsive, has a simple, user-friendly interface and integrates well with a number of third-party apps and services.
7. Espo CRM: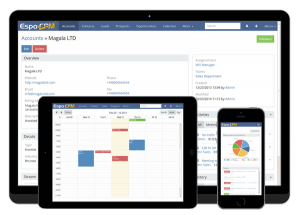 Yet another light-weight CRM tightly coupled for small and medium-sized business needs. Easily customizable as it has responsive design with latest web technologies. To begin with, it provides two options, one where we install the software in server and another in the cloud.
To conclude, I would like to consider any of the open source CRM by test driving each on its own functionality. There are many other free CRMs available in the market. You can also give a try for Instream, Raynet, FreeCRM, ZohoCRM and capsuleCRM.
Additional: xTuple CRM: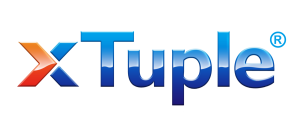 XTuple offers integration of CRM and ERP solutions. It provides better customer assessment and covers all business aspects by supporting free and enterprise fee-based edition.