Description
Grow your business with KolayBi' accounting software!
Software Features
Software Key Features: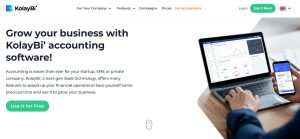 KolayBi', a cloud-based new generation accounting and finance software, was founded in 2017 by two young entrepreneurs, Gokhan Boyana and Cem Taylan Ekinci. Continuing to grow with 40,000 customers, KolayBi' offers financial services and accounting solutions to numerous businesses, especially SMEs. Working with 21 leading banks in Turkey, it endeavors to offer the most effective digital solutions in line with the e-transformation needs of businesses with its experience gained from collaborations, technological infrastructure, and a strong and energetic team.
Video