Description
Moolamore is an innovative accounting application that offers real-time transaction data analysis, management, and projection. With our cash flow forecasting tool, you can predict and estimate your company's future financial position. By estimating how much money will be coming in and going out of your business over a set period of time, you can take control of your cash flow and make informed financial decisions.
Our app allows you to manage your expenses, organize payments with relevant parties, and even split up big bills into multiple payments. With Moolamore, you can take charge of your cash flow and ensure that your business stays afloat. And in today's economic climate, it's more important than ever to have a tool like Moolamore in your arsenal.
Software Features
Software Key Features: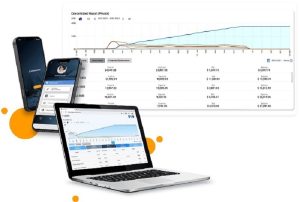 Software Specialties
Mobile Support
Mobile Platform
IOS, Android, Windows Mobile, Black Berry
Desktop OS Support
Web App, Windows, Macintosh
Multi Language Support
Customization
Payment
Monthly payment, Yearly Payment
API Support
Technical Support
Chat Support, Email Support, Video Tutorials, Knowledge Base, Phone Support
Is it cloud based?
Open Source
Yes
Software Suites for?
Medium Sized Business, Small Business
Software Demo Link:
https://moolamore.com/request-demo
Video