Your choice of ecommerce platform willet the course for your business in the future. Once you are at the cross-roads, set your priorities straight: stable work, management suitable to your skills level, and of course customer usability
You can start with answering a few simple questions:
How big you are now and how big you will be in three months, in six months, in a year, etc?
How skilled you are in terms of coding and working with software in general?
What is your budget?
Once you have accurate answers, you can compare them to the pros and cons of each CMS and find an option you won't regret choosing.
In this article, we will stop at four platforms that are often considered and used by ecommerce merchant: Magento, OpenCart and Joomla and Shopify, in no particular order.
Magento: a powerful tool for experienced online merchants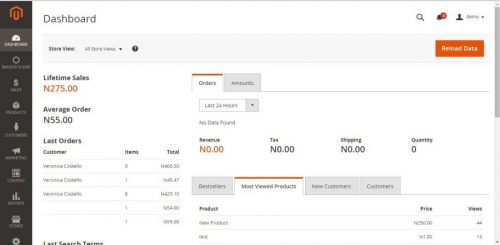 Magento handles catalogs with thousands of products with ease. Awesome catalog management is what merchants mark first when they start working with Magento. There are unlimited products and categories, and very handy tools to manage.
Magento provides you with a full package ofmarketing and merchandising features out of the box. You don't need to buy essentials to work, you have them all: customer segmentation and customer loyalty systems, coupons, layered navigation, and many more. For everything else, you can search for multipurpose Magento extensions at store.neklo.com
Magento is very a SEO friendly CMS, and if the administrator is familiar with basic optimization, they will find everything they need.
It is good for scaling your business. If there are plans for growth, or the previous CMS doesn't fit the business anymore, Magento can solve it. Its possibilities cover the needs for both small and big stores, suitable for any type of product.
Magento is above them all when it comes to ecommerce security. New patches and updates are released on regular basis, and if you need an extra layer, there are advanced security extensions.
Magento community is one of the strongest sides of the CMS. Magento is very well documented, and specialized forums and blogs have answer to every question. There are thousands of extensions and hundreds of themes, but if it is not enough, you can turn to custom Magento development.
What are Magento downsides?
Magento is self-hosted, and a powerful hosting is a must. Magento can fly, but only if there are plenty of servers that can handle the load even more than the expected maximum of visitors.
Magento is free in general, but development is costly, with hourly rate about $40-50, and Enterprise edition price starts from $22,000 depending on your business size.
Store administration requires at least basic to decent coding skills, depending on how complex the store is.
Great Magento extensions are more expensive than the ones for OpenCart or Joomla. The can cost from $0 to a few hundreds for a single feature.
Joomla: a solution for a specific business with an accent on community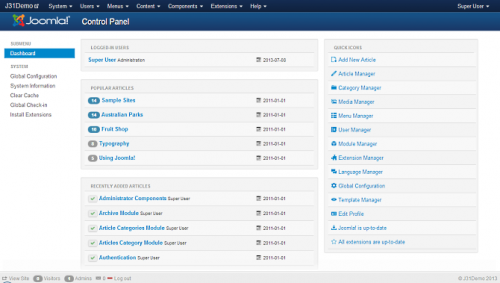 Joomla is free and a very flexible CMS with an open API, allowing you to build anything from it. Development costs are much lower than fro Magento, about $15-49 per hour.
Due to its similarity to WordPress, it would work very well with any type of content like forum or a corporate blog.
There are plenty of free themes and plugins for ecommerce functionality. With just a single extension, you can turn any website into a store. If they are not enough, there are paid extensions, usually under $100.
Administrative interface is user-friendly and backend is efficient and suitable for beginners with a small or medium-sized business. Joomla is famous for its complex navigation possibilities.
As well as Magento, Joomla has everything set for advanced Search Engine Optimization and marketing.
Joomla is highly secure if all the patches are installed and all precautions like strong passwords are taken.
Why Joomla can be not worth it?
It is more complicated than WordPress, and not ecommerce-focused as Magento, Shopify or OpenCart. Extended customization beyond themes and installed plugin is almost impossible without a professional developer.
Joomla is self-hosted, which means additional costs.
There are difficulties in managing categories, URL configuration and website design. To get a custom layout and catalog with multiple categories demands a lot of work.
OpenCart: the option for the first launch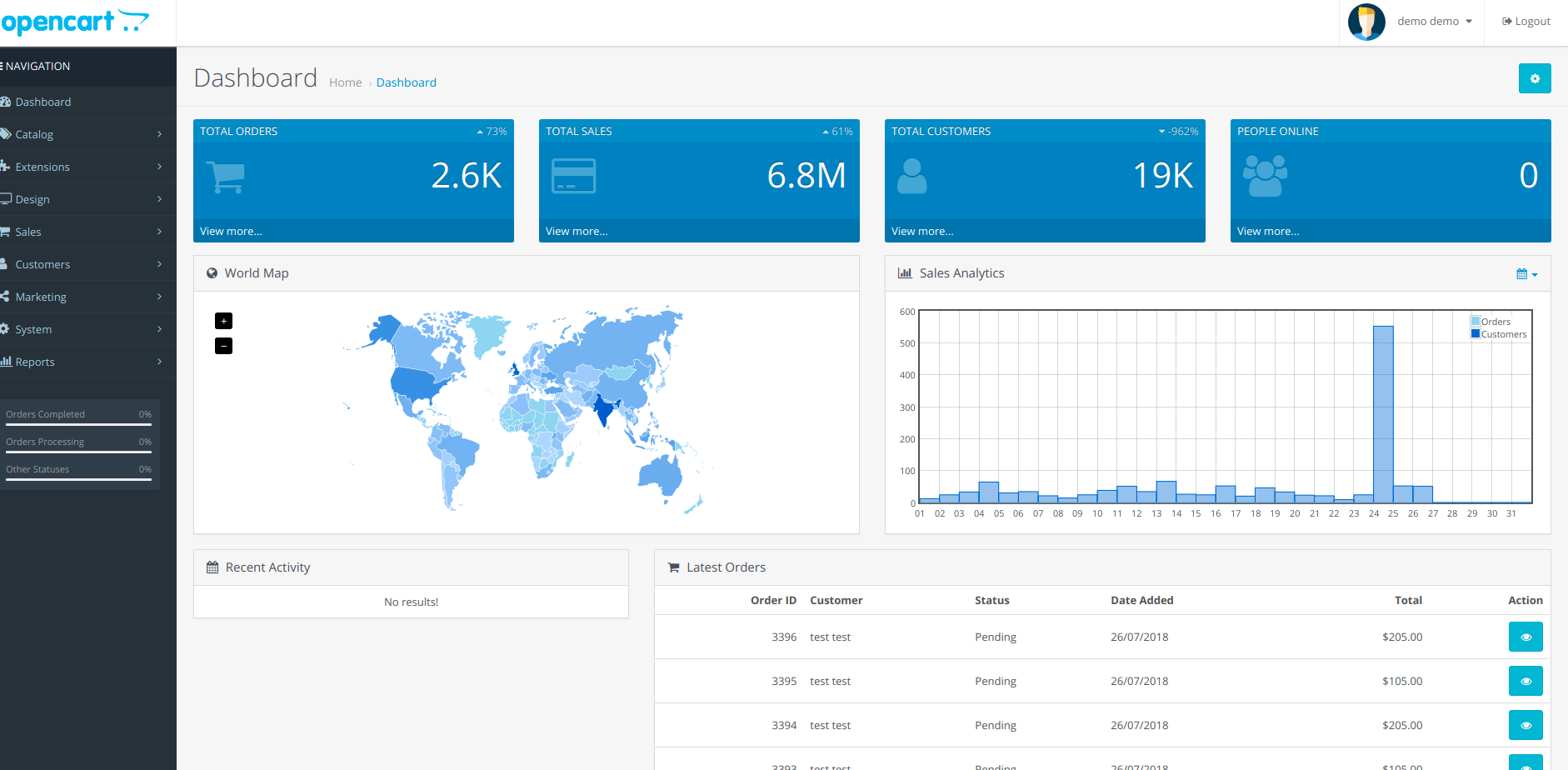 OpenCart is a perfect choice for beginners both in ecommerce industry and online store maintenance, due to its easy and quick installation, tutorial pop-ups and straightforward layout. All standard functionality is included in the vanilla installation: multi-language and multi currency support, unlimited products and categories, PCI compliance, preinstalled 20 payment gateways and 8 shipping methods.
OpenCart open source and provided with good documentation. That means, if you know how an online store works at backend, you will be satisfied with order processing and sales tools, and additional resources will back you up.
As well as Magento, OpenCart can sell digital products.
Vast opportunities for customization: OpenCart developer community has created more than 13,000 extensions and 500+ design templates. Everything except basic options is paid, but the prices are acceptable even for a small budget: the most expensive extension won't exceed $150, and the ones from best-selling category are usually about $20-50, or less. Themes are about the same price range.
The price of setting up a store with OpenCart is quite affordable. Development costs are similar to Magento and Shopify, but you don't require any to keep your store going.
Why OpenCart doesn't fit all?
OpenCart is a no go for a big established business: it will be to slow and too restricted, there is not really space to grow and change. Customization is complicated if there is no ready-made options for the feature you want.
There are several issues with SEO and performance out of the box. These parameters may not work as expected unless you invest into additional plugins. More plugins mean more complexity, and if the store s heavily customized with dozens of plugins, it is hard to manage.
OpenCart doesn't have sky-high system requirements, but it is self-hosted, which is an extra expense.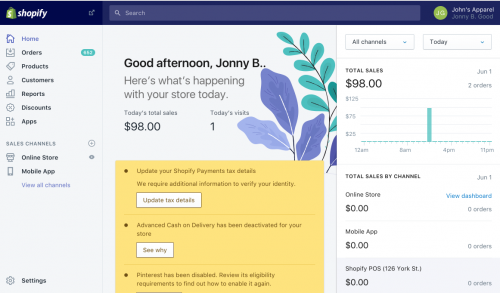 Shopify is an ideal choice for the business that has or will have physical stores. The platform allows to merge online and offline product catalog and create a physical Point of Sale out of an iPad, integrated with all sales channels. This feature is included in a basic Lite plan.
Shopify is all set to start selling right away, but if there is a need for an extra payment or shipping method added, Shopify App Store has 1200 paid and apps to offer, including dozens of additional payment, shipping, marketing and design tools. Hourly rate for Shopify developers is $30-60.
Shopify is second to none when it comes to good-looking advanced design. Besides handy custom design editor, where you can customize both web and mobile responsive version without the help of a professional designer, Shopify offers 100+ premium and free-of-charge theme templates.
Shopify has built-in SEO functionality like custom Title tags, meta descriptions for every category page for SEO purpose and also allows you to build customized landing pages for marketing purpose.
Shopify is considered to be more safe and secure than its open source alternatives. It is non-open source and Level 1 PCI DSS compliant.
Shopify works great with social networks and features a Buy Button, which allows customers to buy directly from Facebook, Pinterest, etc. This options adds an additional sales channel, which can be very profitable if the brand has stable online presence and huge following.
Shopify is a fully hosted solution, which requires no extra hardware or equipment from the merchant to start. The only things you need are computer with internet connection.
What are the cons of Shopify?
There is no free of charge edition. Having a fully-functional store with add-ons and extended availability requires constant money infusion. A basic plan starts at $29 per month, and the other ones is more expensive. Besides the monthly plan, here are obligatory transaction fees for every sale you make. They make about 2% of the transaction.
Customization is based on Liquid, not on PHP like Magento, which can be confusing to beginners, and costs for occasional development are compatible to Magento ones – about $30-100 per hour.
Content marketing is not the strongest side of Shopify. If a blog is a part of the marketing plan, you have to settle for a standard blogging layout or get it customized.
Final verdict
Every CMS described above can suit your business. What will be different is the time and money you invest into it to meet your expectations.
To not regret your choice in the future and make it cost-effective, use every trial version you can get hands on, and test it for parameters that are crucial to your customers and revenues.