Influencers have a great "marketing power" in today's world. It's said that around 80% of users of Social Media platforms have bought something an influencer recommended.
However, you can't just pick any influencer and expect them to increase your profits. You have to find the one whose audience is interested in your products or services – an influencer within your niche.
The best social media companies in the UAE state that finding the right influencer can be quite a daunting task.
In this article, we will make this task a bit easier for you. We will write about several proven guidelines that will surely help you find the best influencer within your niche.
But, let us begin with the basics.
Who (or What) are Influencers?
An influencer is a person or a brand with a strong online presence. Influencers have a broad base of loyal followers on Social Media interested in what the influencer has to show.
Bloggers, celebrities, industry experts, athletes, and many others with strong Social Media profiles could be considered influencers.
In fact, you don't need a vast audience to be an influencer.
Micro-influencers have a small but very active group of followers interested in the content the influencer has to offer. On the other hand, influencers with a broad base of followers are called macro-influencers.
Influencer Marketing Explained
Having people with a strong Social Media presence to promote your services or products is considered as influencer marketing.
By using influencer marketing, you will get more sales, and the influencer will earn money. It is a partnership where both sides profit.
Now, here is an interesting fact.
If you think that influencer marketing is a new marketing technique, you would be wrong.
The biggest brands in the world, such as Nike, have been using this marketing method for decades. You could say that Michael Jordan was an influencer employed by Nike in 1984. In that year alone, this partnership generated millions in sales.
Now that we have covered the basics of influencer marketing let us look at a few tips that will help you find the right influencer within your niche.
Hot to Find the Best Influencer for Your Business
1. Research Hashtags Related to Your Niche
Hashtags are an essential part of Social Media, which is why all influencers use them. This is great as you can take advantage of the # relevant for your niche.
First of all, think about which Social Media platform is best for your business model.
Type your hashtag into the search box and pay attention to the list of hashtags that will appear, suggesting hashtags relevant to your query.
All social media companies in Dubai use the best-known practices when doing hashtag research, and so should you. 
Avoid using generic words like #dinner, #sport, #cars, etc.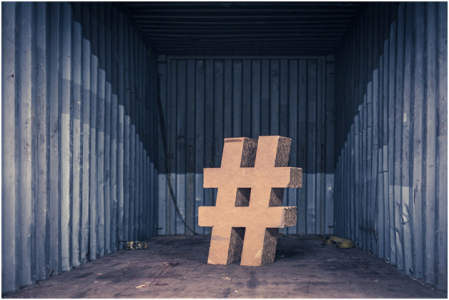 Focus on hashtags that are very specific to what your business has to offer. For example, if you a wedding photographer in Dubai using Instagram, try hashtags such as #dubaiweddingphotography, #weddingdubai, #dubai wedding, etc. (you got the point).
Once you have found specific hashtags related to your business, check the stories for those hashtags, and look for the most active influencers.
Check their profile, their followers, and their posts' engagement before choosing the one you wish to work with.
2. Find Trending Bloggers in Your Niche
Bloggers are also influencers.
Yes, they don't have a large audience on Social Media, but they have something else your business can benefit from. Their blogs have loyal visitors. Usually, the best bloggers have a list of their subscribers that you get to use.
An email list of the people interested in your niche is a valuable marketing tool. So, find the best blogger in your niche, get him to create content to promote your business, and many people interested in your products will surely check out your website to see what you have to offer.
For a more in-depth guide on how to find the best blogger in your niche, click here.
3. Try Using Influencer Marketing Tools
You can opt to reach out to influencers yourself, but we suggest hiring a professional Social Media company in Dubai to do all the work for you.
There are various influencer marketing tools able to help you find influencers relevant to your niche if you choose the first option.
We suggest using HypeAuditor or Upfluence if you are just starting with influencer marketing.
4. Find Influencers Your Competitors Used
Check out which influencers have been working with your competitors in the past (not currently) and analyze whether their partnership was creating a high engagement.
If it was, reach out to them and see if you can get them to promote your business as well.
Conclusion
Finding the best influencer for your business can be tricky, and it requires you to invest a lot of time and energy.
In case you don't have the time needed, it would be smarter to hire some of the social media companies in Dubai to find you the best influencer your business will benefit from.