Description
Folks provides SMEs with powerful HR software solutions at a lower cost. Beyond being a software rooted in your culture, Folks is a dynamic partner that cares about your business's success. We become a part of the family, helping you reach your goals and having fun along the way. That's your kind of HR!
Features
Software Key Features: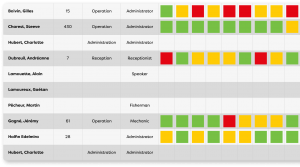 Employee Performance Management Software
Contact
One review on "Folks HR"
Pros

Very user-friendly interface. I love the performance management 3.0 tool. Unique!