It is said that good management is the art of making problems so interesting and their solutions so constructive that everyone wants to get to work and deal with them.The word, Project Management Software may give a clear cut definition, but let me elaborate to you in detail.
Project Management can be defined as managing a project via software tools. At times things look so simple and easy but when we dig deeper we may find difficulties.The same is with project management also.Consider you are about to start a project by collecting the necessary information from the client and complete an analysis report within an hour. But this will go out of control just because everyone is working on the basis of a confusing spreadsheets and email thread. There may be a delay from the client side and you may lose your time. This happens always. Even if we plan ahead we may get this kind of issue,might be due to miscommunication. So, now comes Project Management Software in action, it will make us and the client to be in the track and will stop delays through perfect management tools, even beyond manpower.
Pros and Cons:
To take a wise decision, let me help you by listing some advantages and disadvantages of using technology in managing rather than a human:
The communication tools used in these software are mind-blowing.They never get wrong.And by this you can contact your client easily.
First thing to be decided while starting a project is the budget. These tools helps us in forecasting the budget and notify us if we exceed the budget limit.
Because of their excellent communication tools the employers can easily share their documents, emails and other needful information through single click.
It is user friendly and a lot more scalable, i.e. it can easily calculate the growth of your company and can also be the reason for your company's growth.
It tracks project and makes us to stay on schedule. It points out when we run out of time for the submission of the task.
Now, let's take a look at some of its disadvantages.
Sometimes the cost of installing and getting trained to use a software tool itself costs a huge amount to us.
Many experts have said that usage of these kind of software for small business may complicate the issue.
And the last point to be discussed is about alerts. Often we miss our time by fixing alerts rather than using it for assigning tasks for the employees.
Frequently used Software:
Some of the types of project management software tools are discussed below to make you to find the correct one for scheduling your projects.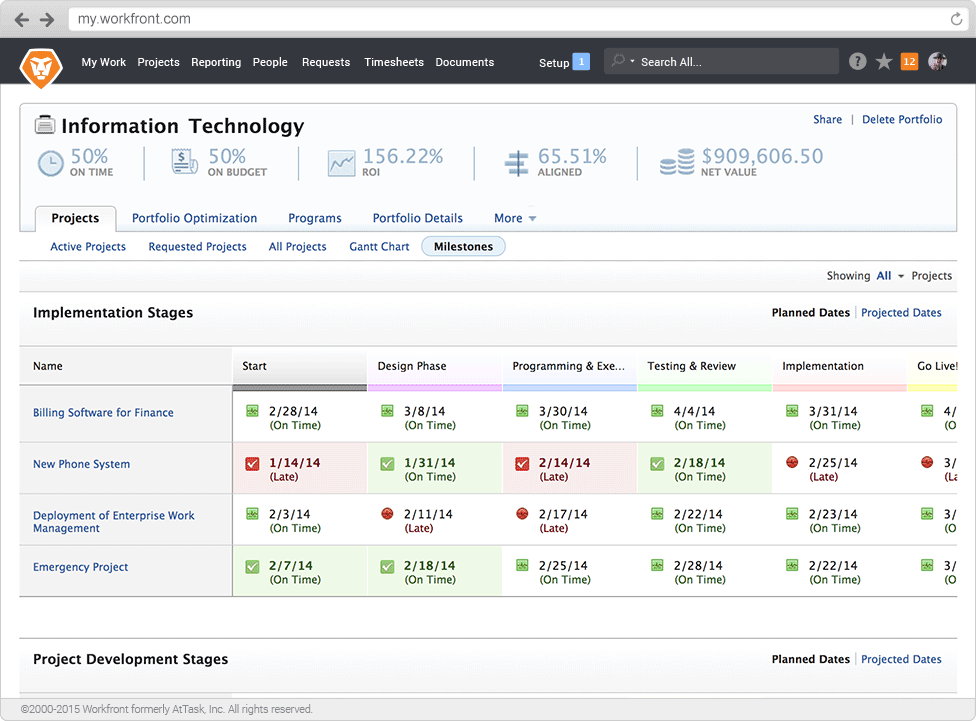 Workfront includes portfolios, resource and time management. It also delivers a perfect report of the current scenario of the company with an excellent security and privacy of data. It tries to involve everyone and works with a flow for the success of the company. Read More..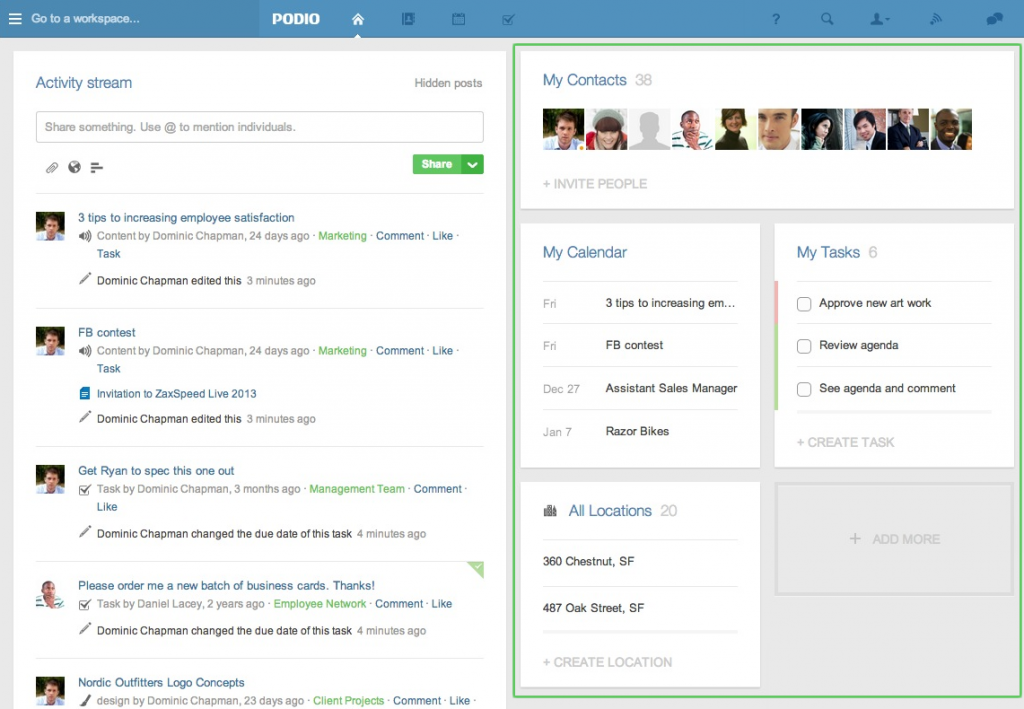 Podio allows us to keep files in a nice and ordered manner and is interconnected so that we can browse files in seconds. It brings team together and makes work more engaging, productive and fulfilling. It gives the new employees a smooth transition with the meetings to be focused. Read More..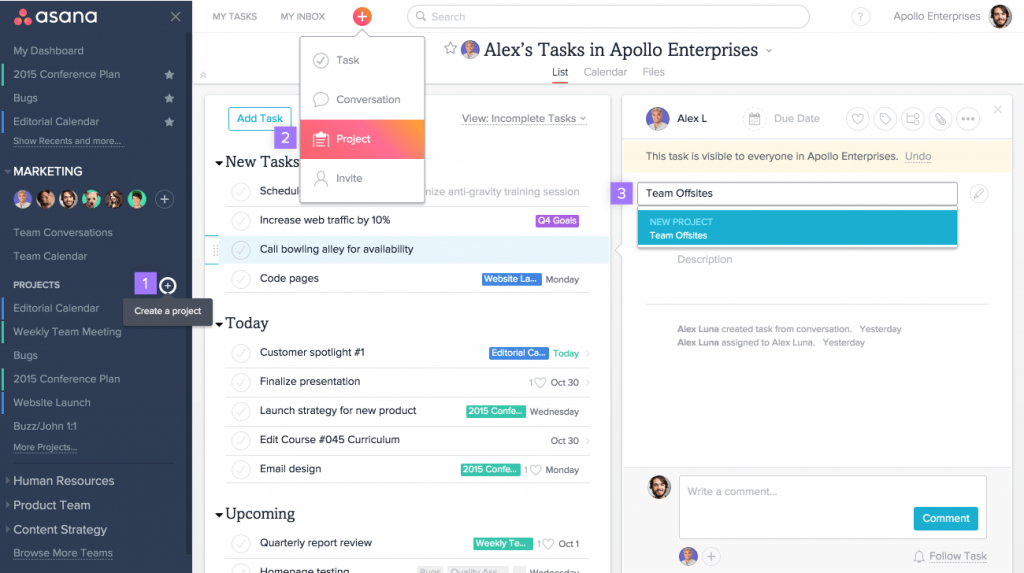 One of the greatest feature of Asana is that it can be used through any web browser. It automatically saves the input and manipulation is easy. It is a free version and supports up to 15 team members. It has a thoughtful and attractive design.And serves best with freelancers and remote workers. Read More
Basecamp allows us to define and delegate work, create deadlines and evaluate what is left to do. We will get an executive summary email from the Basecamp telling us what work was done yesterday. It has a simple view which makes us to understand easily. Read More..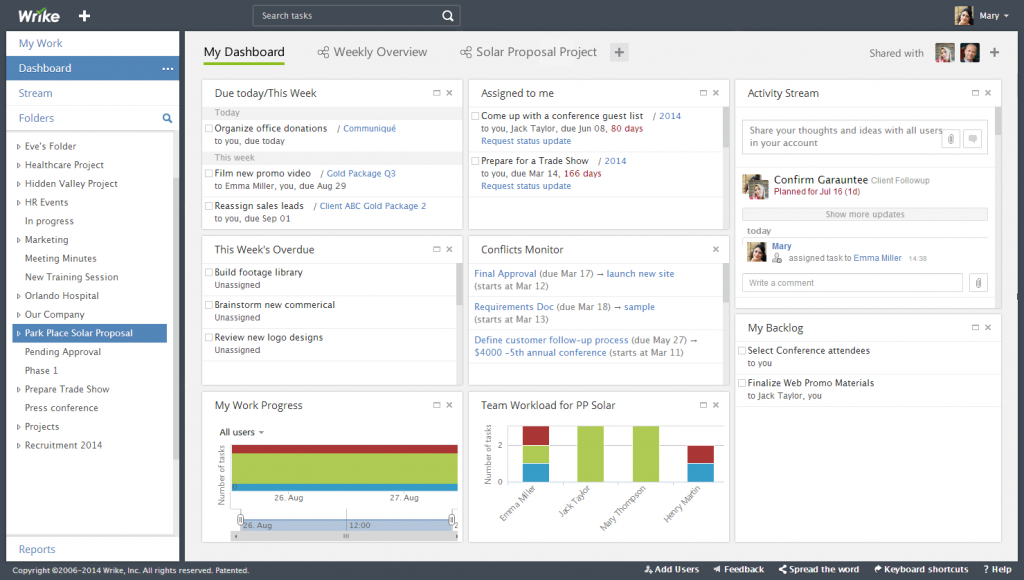 Wrike needs a limited maintenance and it takes minimum upfront cost.It is flexible to use and has a great security.It gives a great concern to customer's feedback to improve the software.It can be used to build reports quickly and we can know who is doing what easily. Read More..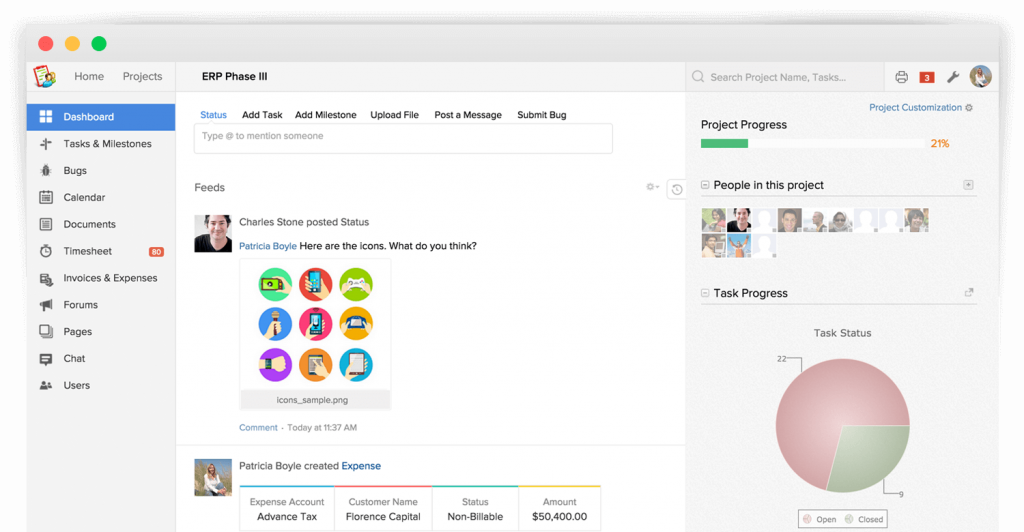 Zoho allows users to organize their projects using a smart project-management tool. It helps us to create interactive documents using Zoho Writer, Sheet, and Presentation tools, and interact with website visitors using Zoho forms. It enables organizational level of data sharing and has 360 degree view of business. Zoho increases revenue with low cost. Read More..
Teamwork is an online project management software; With teamwork, we can estimate how much time has an employee spent in a project. It focuses on team and allows managers to assign multiple tasks based on their capabilities. It has high focus on teamwork instead of individual effort. Read More..
Conclusion:
The conventional definition of management is getting work done through people, but real management is developing people through work. So, I request the manager or the company to assign people with tasks based on their energy, capability and also interest. Using the right Project Management Software may decrease your work pressure and can make employees to complete work in a cool and effective manner.