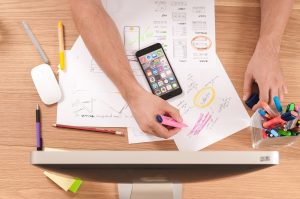 In the past few years, the mobile app world has seen quite a bit of hype. The majority of modern entrepreneurs have already created a mobile app for their business, or this is a plan that's at the top of their to-do " list. If this is the case, then understanding the challenges related to app development is crucial. You can learn more bout what these are here" with "Here are some points to take note of".
In the last few years,there have been over a million mobile applications have been submitted to Android and Apple app stores. This huge number alone illustrates how crucial mobile apps have become to businesses in the past five years alone.
Approximately 47 percent of all global start-ups have built a mobile app for their business in the two years of their opening. However, this isn't a cakewalk, developing and publishing an app is an important step. Keep reading to learn more about the most common challenges you could face when going for app development.
1. The Approach to App Development
The world of mobile apps is huge, and there are plenty of things you have to choose before you get started. You have to choose things like the framework and platform from the very beginning, or it could be difficult for you to create a viable developmental approach.
You also need to think about the nature of your business and your future plans to make the right decision regarding whether you want to develop a hybrid app, a native app, or you would rather just have a web-based mobile app.
During the development planning period, you have to consider your UX and your UI needs, as well as your types of testing. By getting a good start, you will be headed in the right direction.
2. Funding
Another challenge you may face when attempting to build an app is funding – i.e. money. It's crucial to have a good idea of what the development of your mobile app is going to cost. Remember, this is not a one-time investment. Your app will need an ongoing source of funds to add to it in the future.
If you aren't a technical person, you need to conduct extensive market research before you finalize your app. During this process, keep in mind that quality matters. It isn't just about you and your experience – you have to think about the end-users.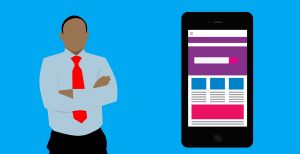 3. Performance
The goal with performance is to ensure your app will continue running without any bugs or crashes while consuming as little space as possible on the user's device without affecting the battery life. Also, you need to make sure during developing the app that it can perform well on all types of mobile devices.
The good news is, there are several tools and software solutions that can help you track issues that may arise.
Be sure to document all the information acquired during the app development processes so you are informed about what to expect and how to mitigate the issues that you may eventually experience.
Keeping all these in mind, it may be a good idea to work with a professional app developer to achieve the results desired for the app that is being created, regardless of what the business does or what the app will do.