Invoicing Software
Tracking bills, increasing payment speeds, managing business online, tracking expenses and receiving payments through various integrated payment gateways has now become easier with invoicing software. Many companies have introduced open-source invoicing software products to make your life easier. Choosing the right software for your business is key to a successful business.
1. Zoho Invoice

From foreign currency invoicing, precise calculation, relaxed payment methods and detailed timesheets to user-friendly dashboards, Zoho Invoice one of the best invoicing software in the market. Zoho is popularly known for its fast, robust and reliable features.
2. Siwapp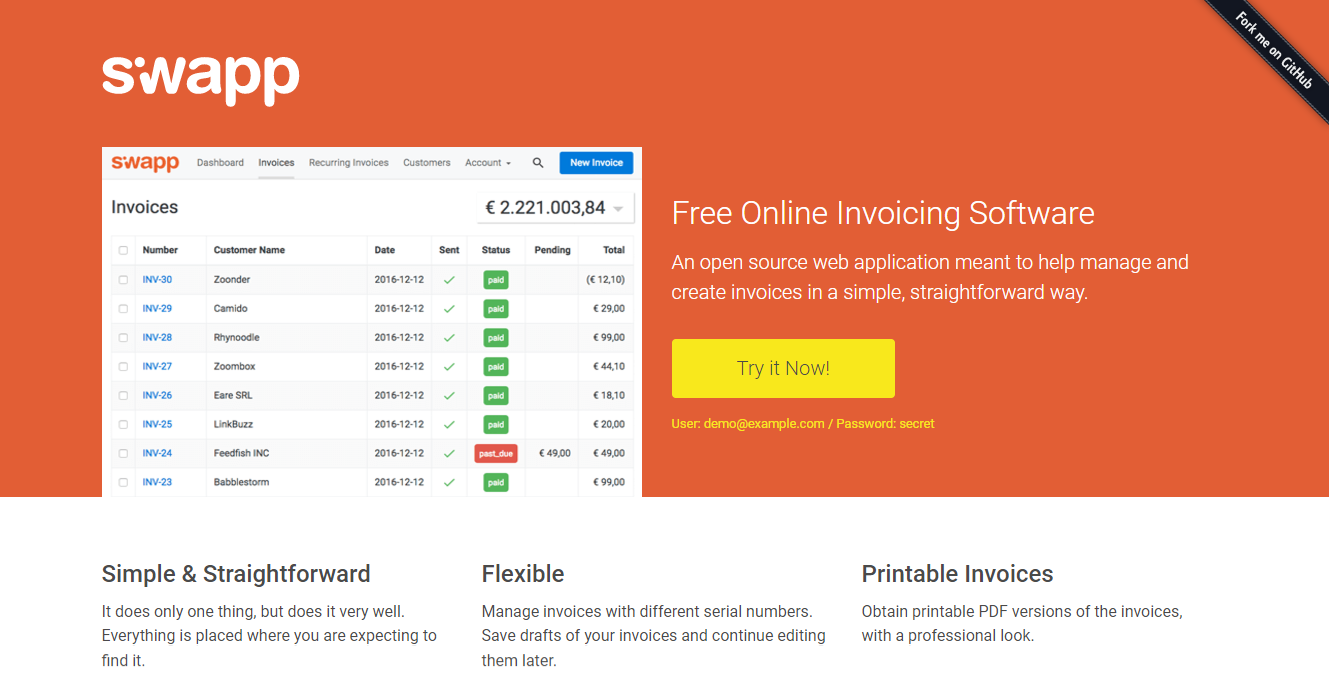 With automatic generation of invoices in PDF printable formats, Siwapp helps in easy invoicing for your business. Siwapp's flexibility makes customers loyal to its brand as it provides easy editing of data anytime.
3. Simple Invoices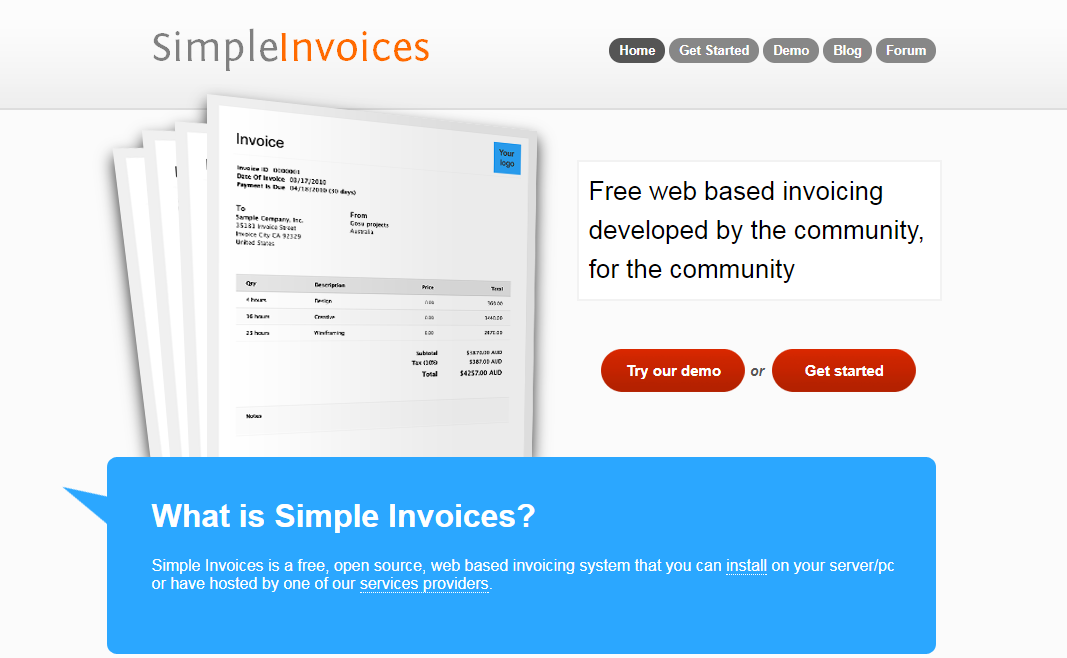 As an absolutely free invoicing software, Simple Invoices is a web-based application that allows finance tracking, basic inventory support, PayPal support and export to different file formats. A free/open source software that can be translated in numerous languages, Simple Invoices wins brownie points for its flexibility.
4. Open Source Billing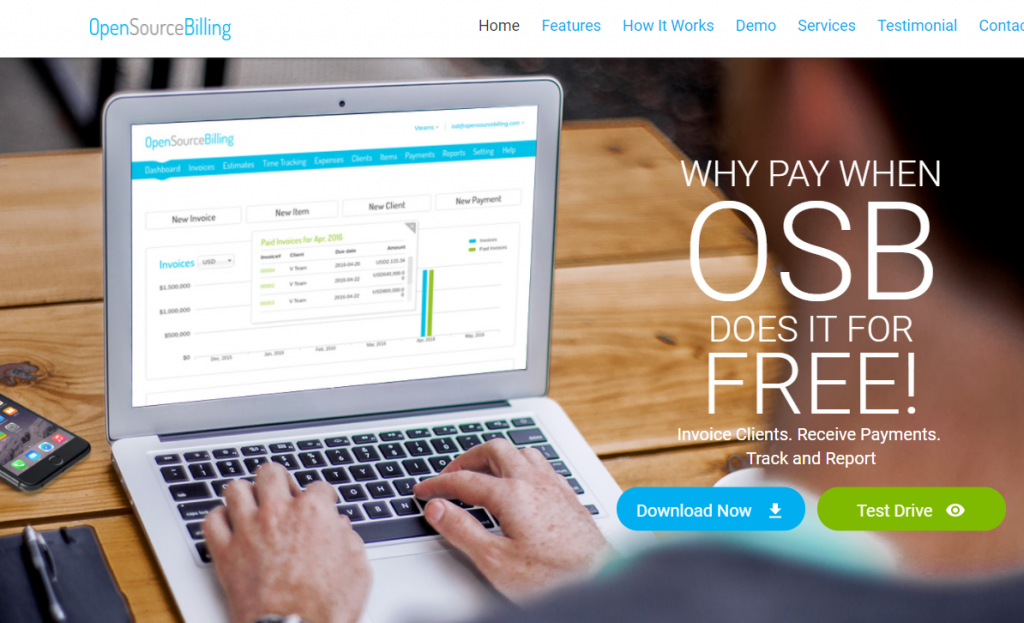 Generating reports on transactions, creating invoices and emailing them to clients, tracking payments and a structured payment gateway are some of the highlighted features that Open Source Billing software provides, to be one among the top competitors.
FreshBooks excels as a cloud-based product that allows very little space for difficult usage. It's easy-to-use features and automated time tracking trademark makes FreshBooks one of the top invoicing software in the market.
6. Invoicely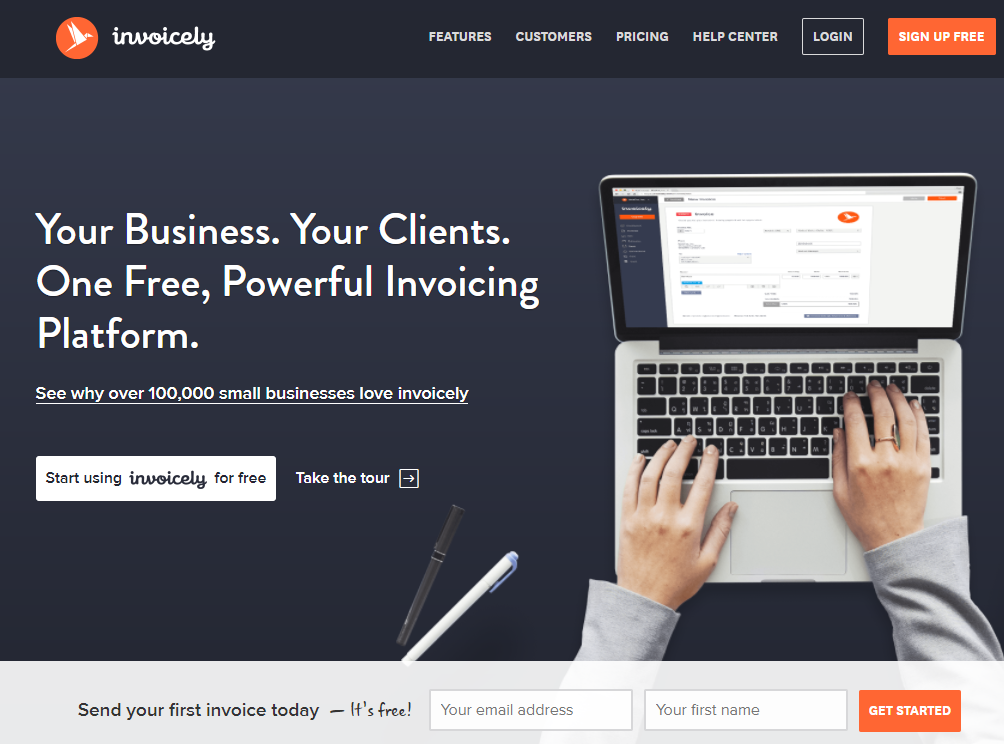 Offering free, secure and user-friendly services, Invoicely has become a favorite invoicing software for over 100,000 SMBs. From customizable business reports, time-tracked billing, multiple business set-up to flexible online payments, Invoicely makes invoicing effortless.



7. QuickBooks Invoice

QuickBooks offers a step-by-step invoicing guidance for users, which makes it a user-friendly software. Customizable invoices, Scheduling and tracking real-time payments helps users find a trouble-free software for their billing worries.
8. Bamboo Invoice
By providing security through self-hosted invoices, user-friendly platforms, Bamboo Invoice is easy to use. Bamboo Invoice is available in multiple languages and can be customized to your needs.
9. Xero Invoice

Innovative data entry tools help with creative invoicing and inventory management. Payments are done easily using debit and credit cards with Xero Invoice. Payment reminders help with timely generation of invoices.
10. Wave App

Supported by a wide variety of platforms and used by all large scale organizations and SMBs, Wave app grabbed its place in being one of the best free open source software. From cash management, data encryption to reporting and stats, Wave App makes invoicing easy.