As a college student, managing your time, staying organized, and being creative can be challenging. Luckily, there are a plethora of apps available to help you tackle these tasks and make your academic life easier.
From note-taking to project management, we've rounded up six must-have apps for students that will help them get more done and be more creative. These applications are useful for any academic endeavor, from studying for tests to collaborating on a group assignment. Continue reading to find out more!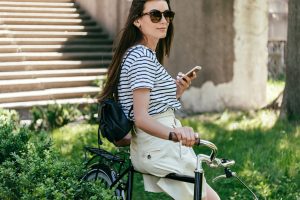 Top 6 apps every student should have to enhance their productivity and creativity
1. Grammarly
First on the list is Grammarly. It is a free AI-powered writing assistant that will help you craft mistake-free emails, essays, and articles. Grammarly is a must-have tool for anybody trying to improve their writing skills. With the help of its powerful algorithms, you can quickly detect and correct all kinds of errors. These include grammatical, spelling, and punctuation errors. The software also offers suggestions for sentence structure, word choice, and tone, making it a valuable resource for writers of all levels.
Although Grammarly won't replace a dissertation help service, it can improve the quality of your writing and cut down on editing time. Not only does Grammarly include all the standard features, but it also explains in great detail any mistakes it identifies. Users can gain insight into their own weaknesses in this manner.
2. Notion
The following program on the list is Notion. With this helpful productivity tool, you can create and manage your notes, tasks, and projects in one place. In addition, Notion offers features such as collaboration, calendar integration, and database management. They have also recently added AI-powered features that allow users to automate tedious tasks.
With Notion AI, you can get a quick summary of long texts and summarize selected content in the form you want. It can be a list, paragraph, or table. Additionally, Notion's AI-powered features include task management. As a result, the program can suggest tasks to complete based on your previous actions and priorities. In general, Notion is an excellent tool for students looking to streamline their productivity and organization.
3. Forest
The Forest app comes in at number three. It helps you to prioritize what matters most. The Forest app allows users to "grow" a digital tree and keep it alive for however long they choose, depending on their focus time. Your tree will die if you close the app before the timer expires.
This should help you maintain your concentration and steer clear of distractions. Plus, the Forest app collaborates with Trees for the Future to really plant a tree in a rural area for every digital tree you plant. Therefore, increasing your efficiency benefits both you and the planet.
Another way to improve concentration is to offload some of your responsibilities and transfer them to others. You can use the best essay writing services to entrust professional writers with your essays, articles, and papers. They can also do research for you or edit and proofread your academic work.
4. Evernote
Another note-taking app on our list is called Evernote. It allows students to capture ideas when inspiration strikes on campus, at home, and anywhere in between. With Evernote, you are able to incorporate a wide variety of media into your notes. These include text, docs, PDFs, sketches, photos, audio, and other formats. Additionally, you can clip articles and web pages that interest you to read or use later.
Evernote is a go-to app to stay organized and tackle your to-do list. It allows you to set due dates and reminders. You can also sync it across devices and connect it to Google Calendar. All to bring your schedule and your notes together in a customizable Home dashboard.
You can use Evernote for academic purposes and keep track of your lecture notes, exams, and assignments. Or, you can use the app to organize your personal life, documents, and finances. With Evernote, you can scan receipts, important docs, business cards, whiteboards, and handwritten notes.
5. Canva
If you are among those who want to unleash their creative side, then you should check out Canva. You can make impressive visuals, presentations, and documents with the aid of this app's many design templates and tools. Canva makes it easy to make graphics that appear like you hired a professional designer. It's user-friendly and offers a variety of features to suit your needs.
Whether you want to create graphics for university, social media, or your business, Canva has got you covered. If you want your work to stand out from the crowd, this software may help you do just that. Be sure to try it out to see how it can change the way you make things.
6. Apphive
Another app that will help you get your creative juices flowing is Apphive. It's an easy-to-use platform for making mobile apps, and it doesn't require you to know how to code. Anyone who wants to make an app quickly and easily should try Apphive. With a user-friendly interface and drag-and-drop functionality, you can design and customize your app to fit your needs.
Whether you want to create an app for your business or a personal project, Apphive provides everything you need to make your dream app a reality.  Plus, it has flexible price plans so you may build a high-quality app without going into debt.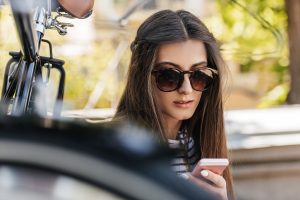 In conclusion
These six apps are just a few examples of the many useful tools available to students. Whether you need help with organization, productivity, or creativity, there is an app out there that can make your life easier.
By utilizing these apps, you can streamline your workflow, stay on top of your assignments, and even unleash your artistic side. Try them out and see how they can enhance your academic experience. With these apps at your fingertips, the possibilities are endless.