It is challenging to communicate effectively in a business setting. It gets even more complicated when you're part of a team with members scattered across the country. Although remote working has been around for a while, many businesses have been obliged to adopt that concept in recent years. It became the norm for remote teams to hold meetings and communicate with one another online rather than in person.
Dismissing body language in digital communications can lead to misunderstandings, as is the case in face-to-face encounters. If you're trying to manage remote teams and get everyone in your business to collaborate better, you might not know where to start. Hence, here are some tips to help you with that
Give Your Team The Resources It Needs
When it comes to working and collaborating remotely, technology is an absolute must. Giving your remote team access to cloud-based productivity tools like video conferencing software, remote support software, task management software, people operations management software, accounting software, and collaboration software, is essential to ensuring their success in working together.
For example, recruiting teams can work together more effectively with talent acquisition software, which collects applications in one place and allows individual recruiters to examine and assess candidate profiles while also leaving comments and notes for the rest of the team to see and respond to.  Also, if you work with remote employees overseas it's worth investing in a reputable global HR and payroll service. Because of this, they are able to make collective recruiting decisions, and they also save time that would have been spent in meetings or emails.
Nowadays, it's easier than ever to get your hands on such technological fixes. Many solutions exist to help remote teams keep up their productivity by facilitating two-way communication between members and with management, boosting morale, and facilitating faster information sharing.
Make Time For Team Building Activities
Team building has several positive effects, such as better collaboration, better planning abilities, more motivated employees, and better teamwork. In a new environment, people can bond through shared interests and experiences thanks to fun activities.
Remote team-building activities such as virtual campfires, group fitness classes or private jazz concerts will help remote workers feel more connected to one another. When planning team-building exercises for a remote team, keep in mind the following principle: If it benefits your remote workers, who are more likely to become disengaged, then it will likely benefit your company's culture as a whole. If you want your team to be productive and successful, you need to take the time to build trust and camaraderie among its members.
Set Clear Objectives
Leaders and managers should stress the importance of providing clear directions to the team. The leaders are responsible for establishing the group's objectives. Working remotely requires clear communication and an understanding of roles and responsibilities. If team members don't know what they're working toward, then there's no point in using collaborative technologies to get things done.
It is essential to hold regular virtual team meetings and keep each other updated of the status and tasks to ensure a seamless workflow. Having regular team meetings is a wonderful way to make sure everyone is up-to-date and working towards the same goals.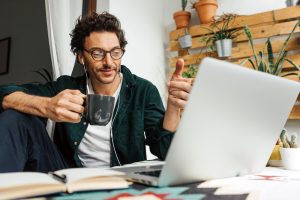 Communication Is Key
Successful team communication relies heavily on attentive listening. It's more than just hearing the information, but understanding the message behind it. Strong active listening has been shown to strengthen team relationships, and boost performance, collaboration, and productivity at work.
Team members may fail to see their own worth if they do not believe their voices are being heard. Over time, that sense of being neglected can cause tension. Keep the following in mind when communicating with your team members:
Team meetings should have time for questions and open discussion.
Set up a system for team members to regularly share questions, concerns, and suggestions.
Respond favorably to these suggestions, questions, or concerns.
Continue to provide details and clarifications as required.
Get input from remote teams by asking for their thoughts on the process.
Communication boosts team productivity and its absence can halt work. Use different tools and techniques to determine your team's communication style.
Consider Rotating Team Members
Bringing together people with varied skill sets and experiences is a major benefit of virtual teams. When people from different backgrounds work together, they bring new ideas to the table.
Instead of keeping the same people working on the same tasks together, consider switching them up and see what happens. Think about who would complement one another well or whose backgrounds might make for a stimulating collaboration.
Conclusion
When team members aren't in the same physical place, effective virtual collaboration depends on their ability to communicate effectively online. Best practices for managing virtual teams and meetings, as well as optimizing the use of collaboration technologies, can also be helpful, as can clearly outlining expectations among team members in advance.