Dubai is at the forefront of embracing new technology and digital platforms. The rapid expansion of businesses has created a need for an efficient digital marketing strategy. This demand can be met only by the best digital marketing agencies in Dubai.
Digital marketing spans different venues, including websites, paid ad networks, and social media platforms. A thoroughly planned digital marketing strategy helps brands target the right online consumer, generate leads, and improve client loyalty.
With the help of their knowledge and experience, digital marketing agencies assist brands in navigating the ever-changing world of marketing. The top 10 agencies in Dubai are listed below for those looking to pick the best digital marketing firm.
1. Suggestinfo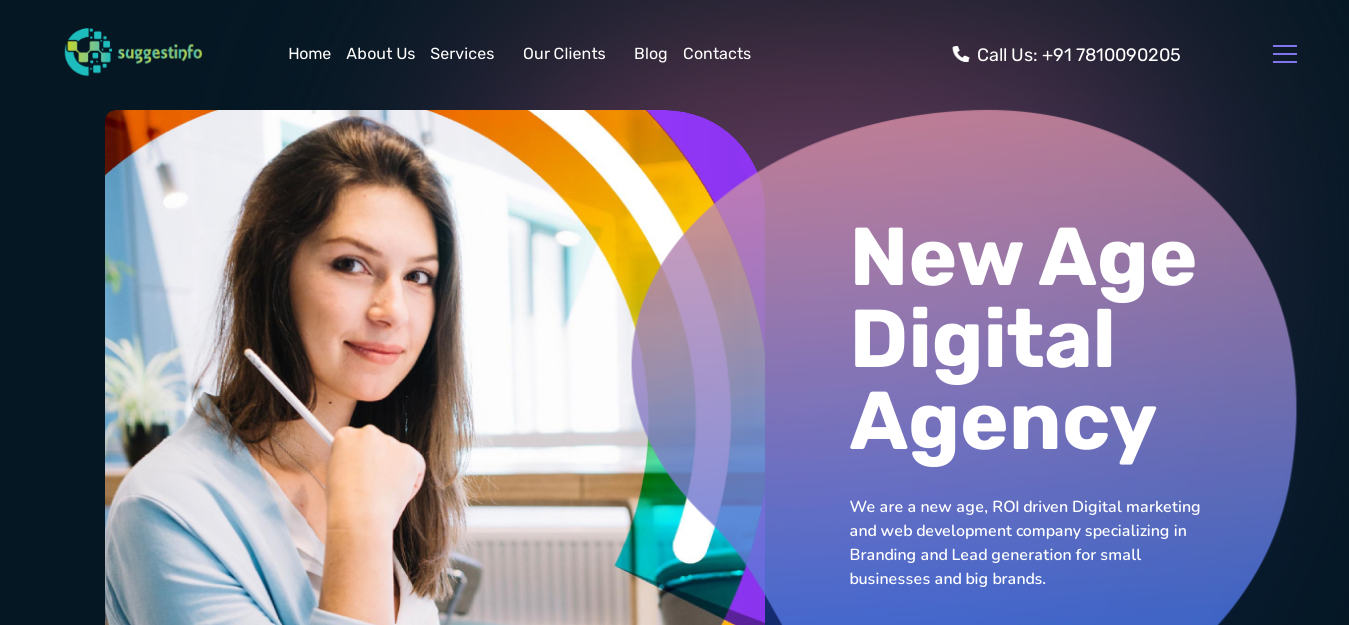 Suggestinfo is one of the top digital marketing agencies in Dubai that have vast expertise in web development and digital marketing. They work along with their clients to create a digital marketing strategy that is unique to their specific clients.
They are very transparent in their working process and work for clients in various fields. They provide you with the necessary information and ensure that their services will be profitable for you. As they have served clients ranging from small enterprises to top corporations, they have a deep understanding of the specific needs.
Highlights
They serve clients ranging from small enterprises to top corporations
They have dedicated team members for a specific task
24/7 Hours support for clients
Their services include Search Engine Advertising, SMM, Email Marketing & Database Services, SMS Marketing & Database Services, SEO and etc.
Clients will be given real time data with reporting & analysis
2. Nexa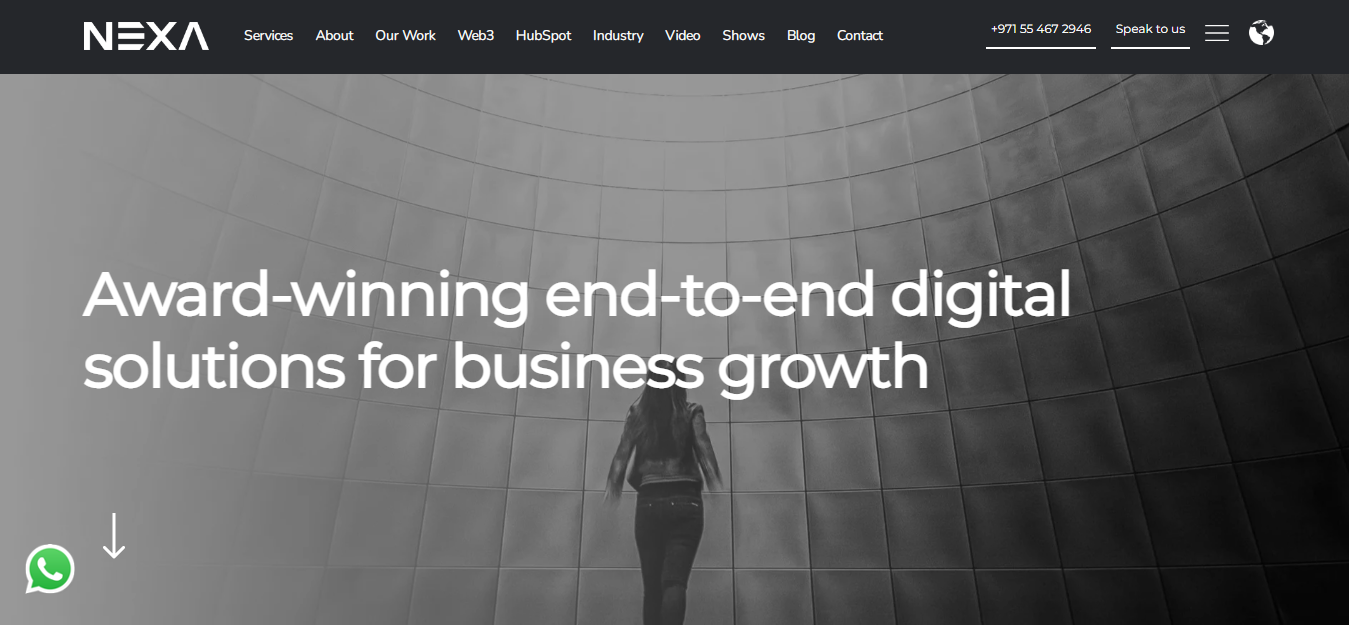 Nexa is an independent digital marketing agency in Dubai. The agency has assisted both small startups and big multinational corporations in entering the Dubai market. NEXA is a specialist growth agency and digital marketing agency that assists businesses in finding success online.
They develop digital marketing plans for clients in a wide range of industries. Using modern technology, content creation, SEO, and other techniques, Nexa guarantees to draw in, engage, and convert high-quality leads to increase your sales and grow your business.

Highlights
Nexa has 18 years of experience in digital marketing
They are present in 5 global locations
In-house digital marketing specialists for separate tasks
Digital Strategy Creation, Lead Generation & Sales Campaigns are a few of the services they offer
They are now entering into Web 3.0 commercial opportunities.
3. Ruya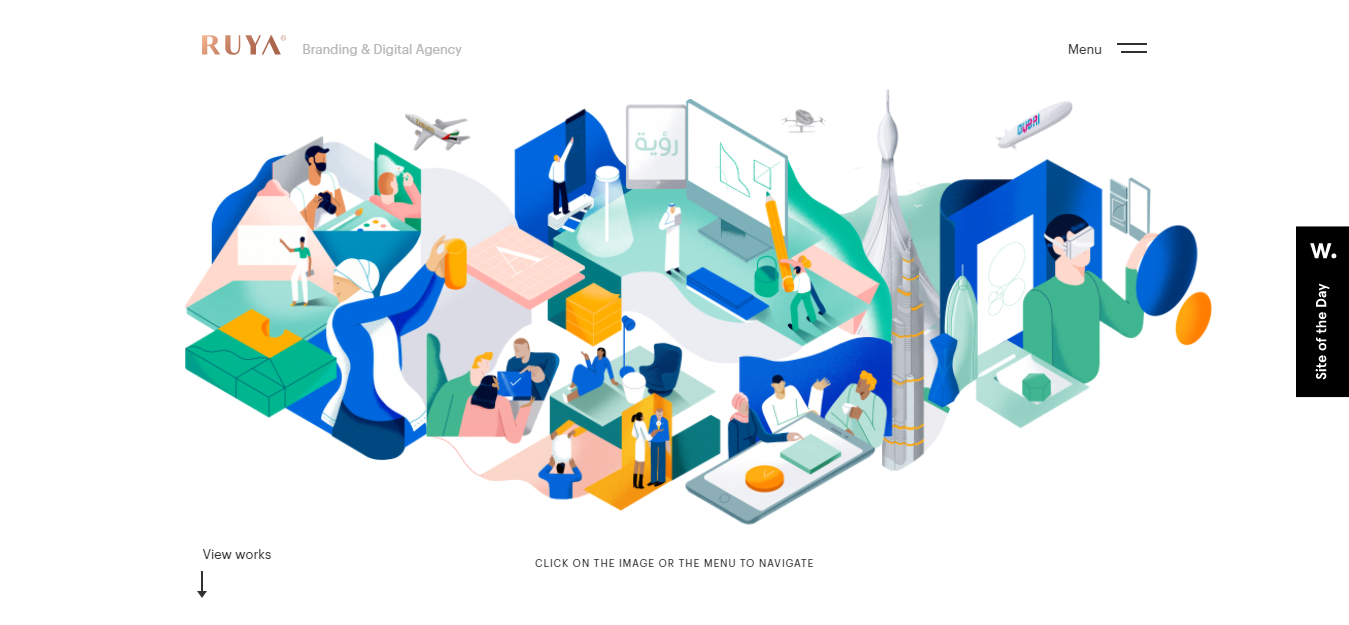 Ruya is an award-winning digital marketing agency in Dubai. They have successfully done various brand projects in UAE. They specialize in photorealistic renders, a strong digital presence across multiple internet channels, and effective branding creation.
Business can use their services to build a solid digital presence across quality content, digital marketing, SEO and media campaigns. They help ambitious business build their customer base via creativity, strategy and seamless implementation.

Highlights
Ruya has eight years of experience in digital marketing
They have a client base in different countries
Their services range from small businesses to mid and top MNCs
They have offices in 3 countries and provide services worldwide
They provide a unique brand strategy for various types of business
4. Prism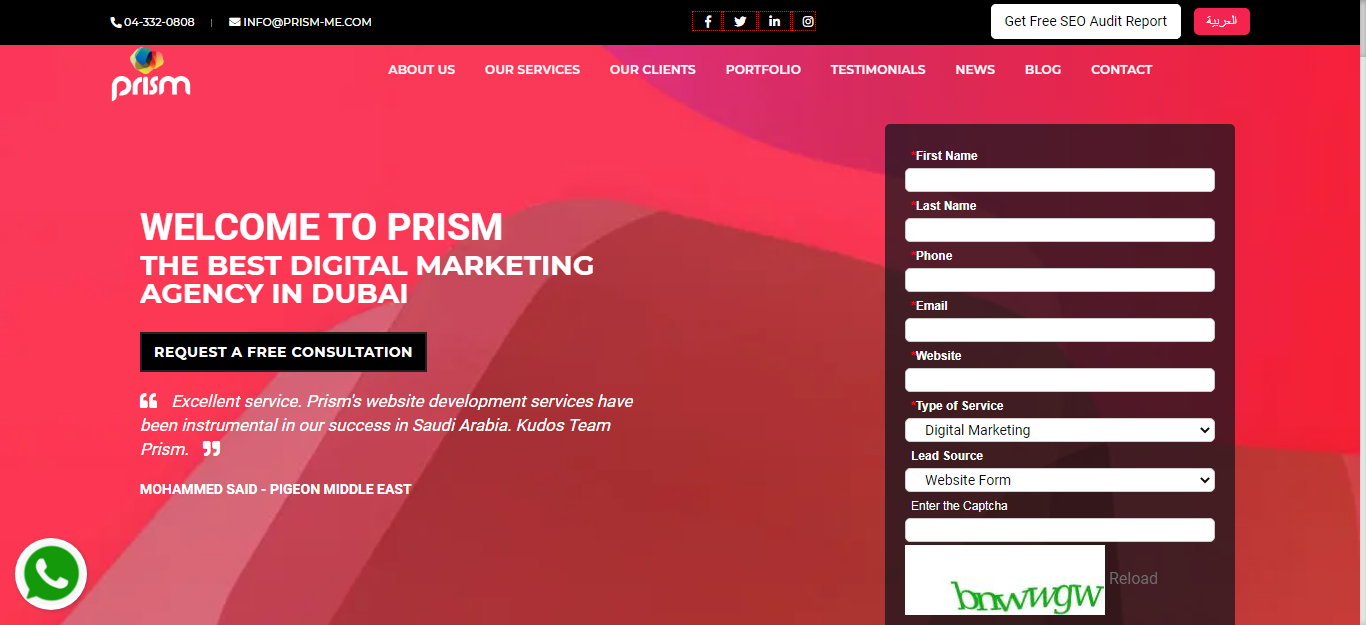 Prism is among the top digital marketing agencies in Dubai and focuses on providing branding and advertising solutions. The agency, which was launched in 2006, assists clients in realizing their imaginative ideas and turning them into profitable sales that expand their businesses.
They offer a variety of services, such as branding and design, SEO, lead generation, social media, public relations, and marketing. In the worldwide digital advertising market, they collaborate with some of the top companies.

Highlights
They have experienced in-house creative teams
Prism has managed over 800 advertising campaigns
The company has offices in three countries and provides services worldwide
360° digital marketing and branding solutions for business
They provide rapid response to all client's requirements
5. Glimpse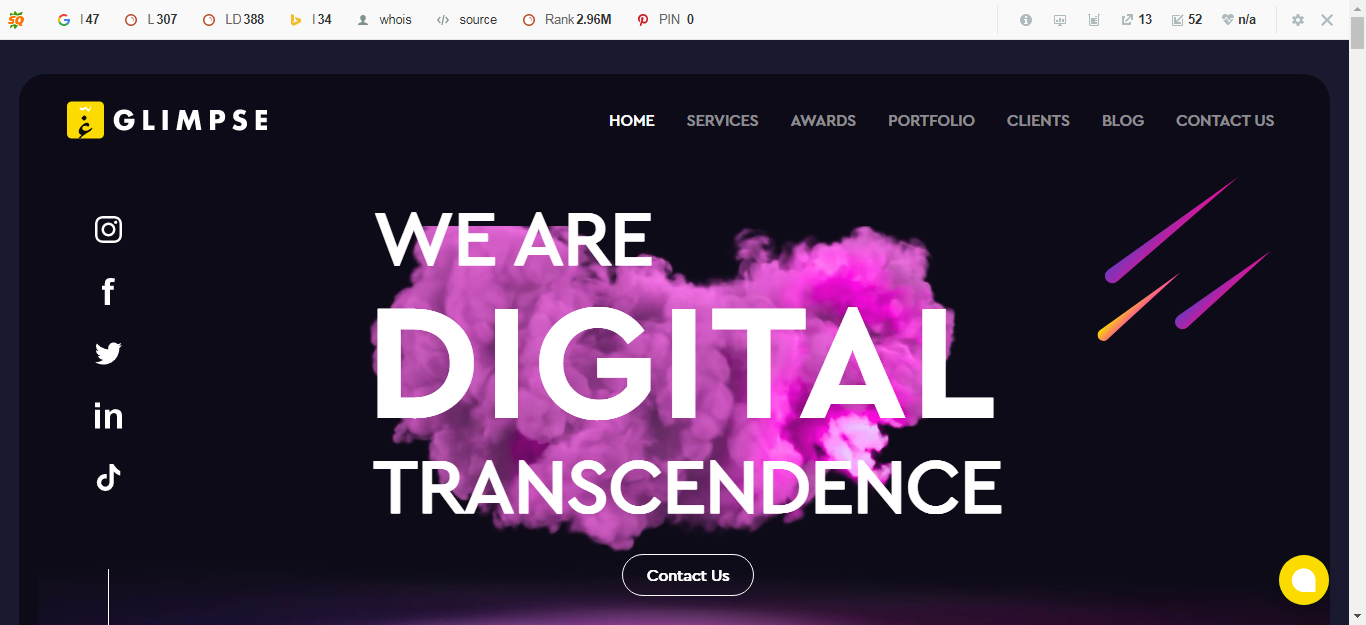 Glimpse has been around for more than ten years in the field of Digital marketing. They are the legitimate agency that controls the online marketing landscape. With expertise in social media, digital marketing, SEO, and other areas, they will make sure that your company is creating the best content and connecting with the right customers.
They will elevate and manage your brand to give your business a successful marketing strategy. They have worked in a variety of industries and verticals, ranging from fast-moving consumer goods, to luxury Jewellery, F&B, entertainment, and government institutions. Their services are always customized to meet the unique needs of the customers.

Highlights
They have offices in 4 countries catering to clients worldwide.
They offer services in Social Media Marketing, Search Engine Optimization, Influencer Management, Advertising, Branding, Video Production & Photography and Digital Strategy.
Glimpse has ten years of experience in this field
They cater to different industries and verticals
They provide personalized solution with a transparent working process
6. McCollins Media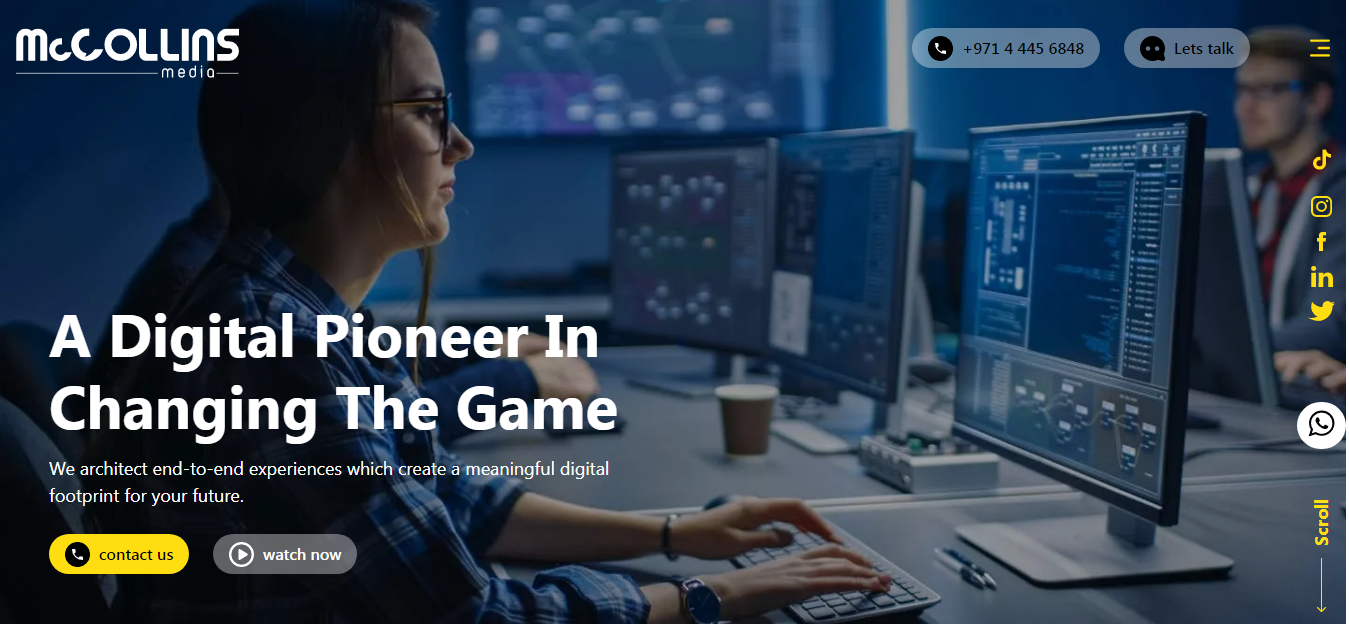 McCollins Media was set up 15 Years ago to become best partner in digital marketing. As one of Dubai's leading digital marketing agencies, they provide their customers with innovative solutions to assist them in reaching their target audience and increasing their ROI.
They have a track record of creating effective campaigns for clients in a variety of industries.
They give all of their client's digital innovation so they can build their brands in the digital space. They have an in-house team for digital marketing, brand development, or web development.

Highlights
McCollins has 15 years of experience in the marketing field
They provide services in Website Design & Development, Social Media Marketing, Performance Marketing, Content Production and Branding
They develop Bilingual websites for the GCC Market
Personalized approach to every client
They do healthcare marketing, food and beverage marketing, corporate marketing, luxury marketing and technology marketing.
7. EDS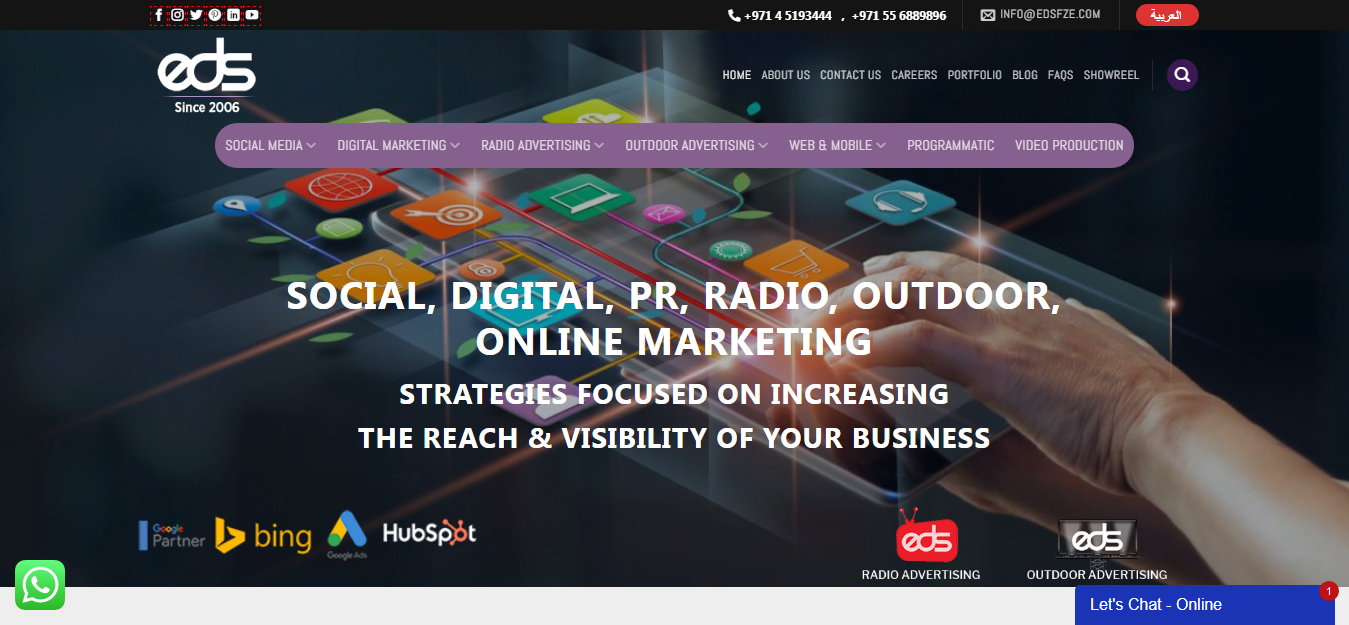 EDS was founded in 2006 in Dubai, and its owners and managers have expertise in digital and internet marketing. Their services include analytics, website design and development, email and SMS marketing, digital marketing-social media, and digital strategic consulting.
Their partnership strategy is to provide long-term assistance and ideas for strategic development for any online project or marketing campaign. They are totally business and results-oriented, and they assist in improving the ROI of clients. They have an ideal balance of analytical, technical, marketing, and creative skills.

Highlights
Their services include Lead Generation, Social Media Marketing, SMS & Email Marketing and more.
EDS has 17 years of experience in digital marketing
They provide industry-specific digital marketing services
They have performed more than 5000 campaigns
Personalized campaigns for the business of various industries.
8. GPS Marketing Agency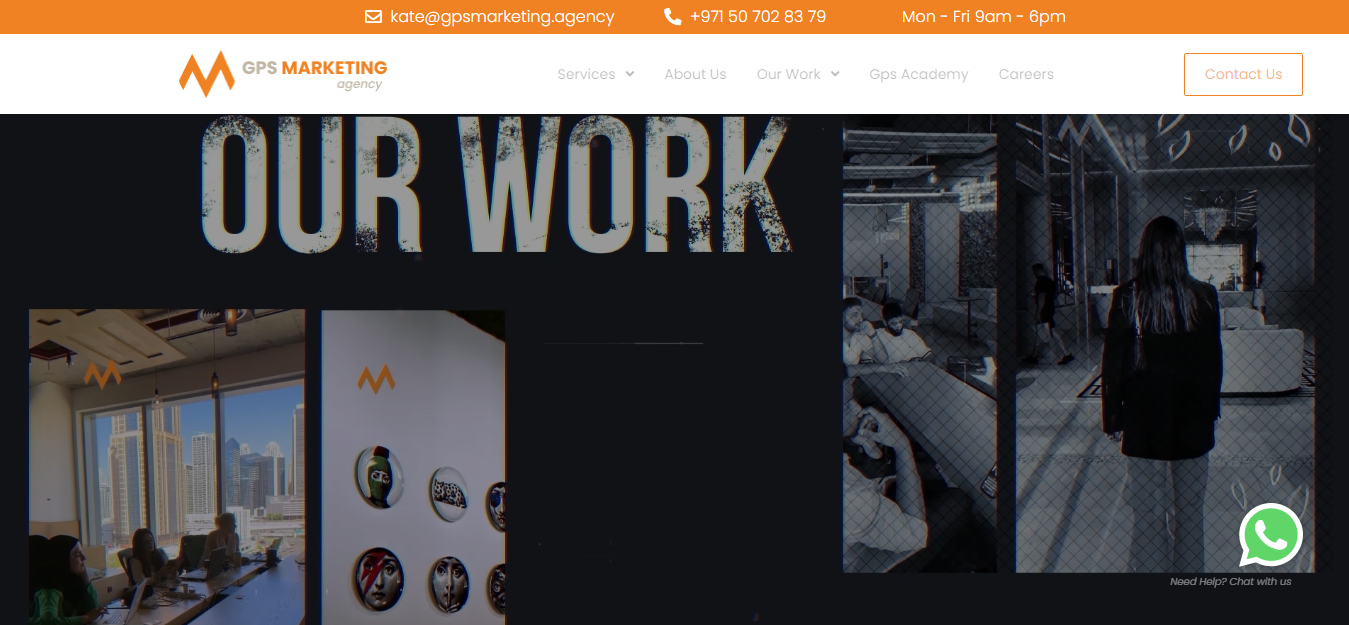 GPS Marketing Agency has been among the leading digital marketing agencies in Dubai since 2014. The GPS Marketing Agency claims to provide high-impact marketing outcomes that are cheap and accessible for companies of all sizes.
Businesses can create, improve, rebrand, and rebuild their online presence on social media. By crafting the right social media content and applying the most recent advertising techniques, they increase your product sales.

Highlights
They provide digital marketing in several languages like English, Arabic, Russian, and French to reach a bigger market.
Their services include Social Media Marketing, Website Design and Development, Digital Advertising, Email Marketing and etc.
They have nearly 20 years of experience in digital marketing
They serve clients from various industries
They have a transparent working process by incorporating the latest strategies.
9. Crowd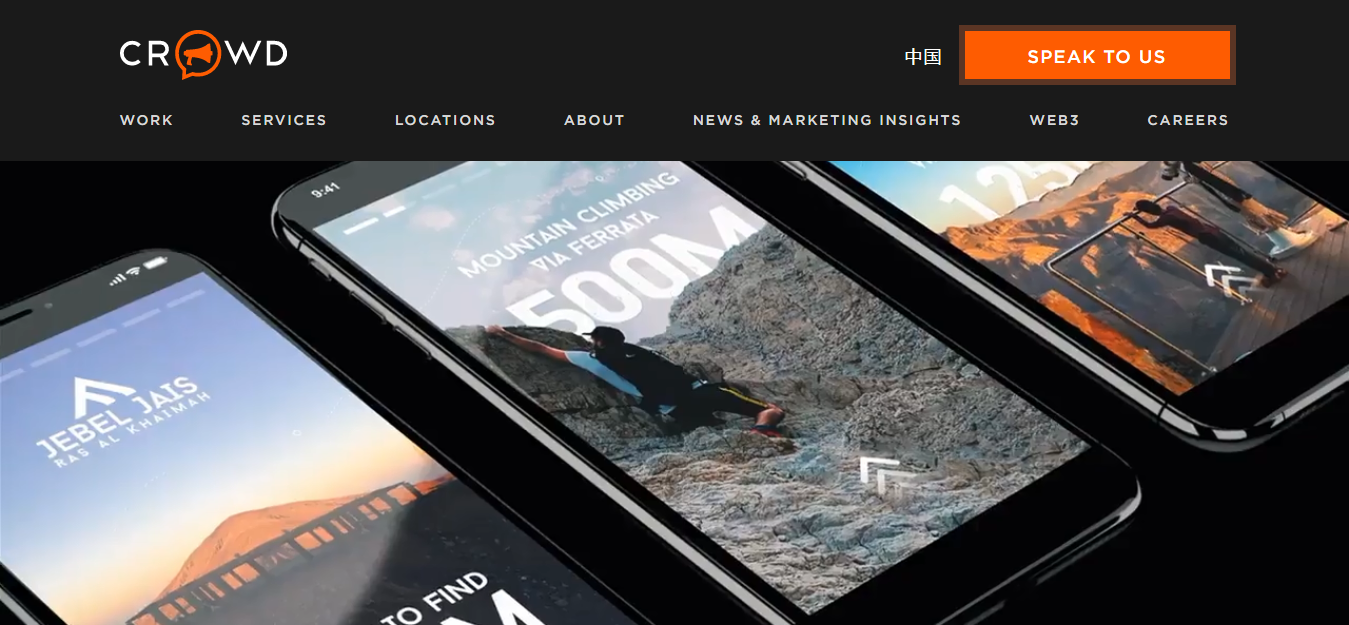 The Crowd is a successful international media agency that was established in 2012. They rank among the top digital marketing firms in Dubai. Their wide client base includes independent, public, and international companies.
They have offices in 11 different countries around the world. The Crowd is known for providing fresh ideas and executing unique marketing initiatives that boost brand engagement. To cut through the digital chaos, they combine data science, innovative technology, and practical marketing knowledge.

Highlights
They have offices in 11 countries and counties
With 12+ years of service, they are market leaders in digital marketing
In-house team for providing personalized service
Their clients range from different businesses and verticals
Their services include SEO/SEM, Market generation, Lead generation and more
10. Red Berries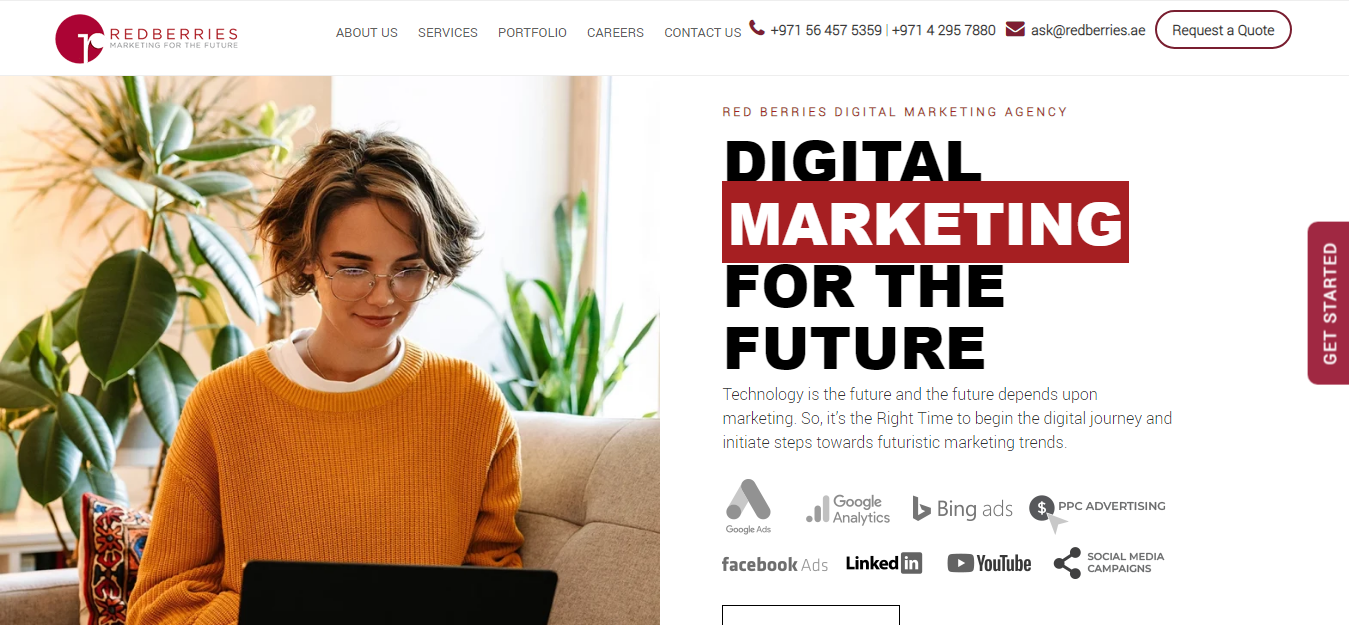 Red Berries is an innovative digital marketing agency in Dubai and it is a new player in the market. But they assist clients in interacting with customers more effectively by providing intelligent representations on web marketing platforms.
Any brand may gain its desired target reach by combining Red Berries' vibrant and inventive solutions with the appropriate tools. Their key to success is cooperation and ongoing communication with their clients.

Highlights
People-focused and result-oriented strategies
Transparent working process with data-driven updates given to clients
They will handle all of your social platforms on a 360-degree basis
Red Berries ensures novel approach for every brand
They provide advertising campaigns on multiple social networks
Final thoughts
Your company has no reason to fall behind in the field of digital marketing with all of these agencies available in Dubai. You deserve a successful digital marketing plan that drives sales and has a good return on investment. So, consider contacting one of these agencies for a free consultation.
Frequently Asked Questions (FAQs)
Why is Dubai good for digital marketing?
There are many good digital marketing agencies in Dubai for businesses who will require competence in digital marketing to withstand the competition.
What services do digital marketing companies provide in Dubai?
Social media marketing, web development, search engine optimization, PPC, branding, video production, and other services are provided by digital marketing agencies in Dubai.
How digital marketing companies in Dubai charge for their services?
Depending on the services provided, a digital marketing agency in Dubai would charge different rates.