Its time to say good bye to collecting records of a patient in files and storing it for decades in a store room. Everything is changed in our modern era. Time has made us to change us and make our work easier. First our ancestors were using papers to store data, then it was substituted by small databases of personal computers. Now it has been substituted by a software named Electronic Medical Record or EHR. Some of the features of EHR are:




It reduces the waiting time of a patient to visit a doctor by keeping the list of patients to be visited in a more précised manner.
History of a patient can be tracked easily by the management and at the same time it is difficult for the outsiders to get the details.
The work of front desk employees is made easier by this software by the simple presentation of the software, which could be understood easily, even by the people who are new to this field.
It helps us to manage guidelines, protocols and patient-specific care plans
It easily generates and records patient-specific instructions.
It reminds us about preventive measures to be taken for wellness through prior notifications. And also helps us with a perfect medication list as per the patient history.
The best advice is, be wise while choosing one for your hospital. Some of the top EHR's with their features are discussed below
Epic:
Epic EHR developed by Epic Systems Corporation offers easy access to patients by providing them smart tablet. They can message their doctors regarding queries, attend e-visits and can also schedule their appointments quickly through the tablet. Epic consists of not only clinical information, but also registration, patient scheduling and billing.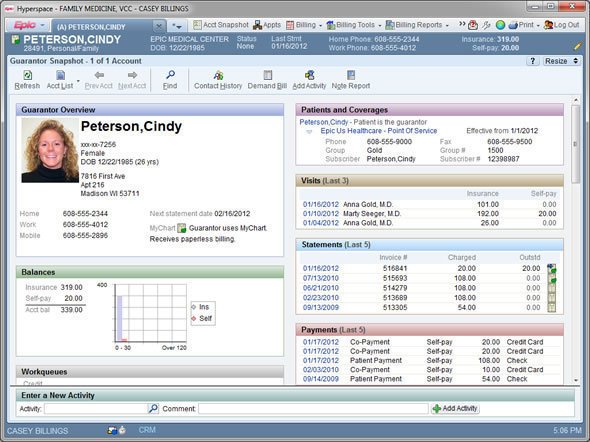 eClinicalWorks:
eClinicalWorks software can be used by all size and specialties. It consists of easy-to-use internal messaging system and gives integrated cloud based solutions. This software can be installed for free. It also provides training for the staff so that it can be implemented with ease.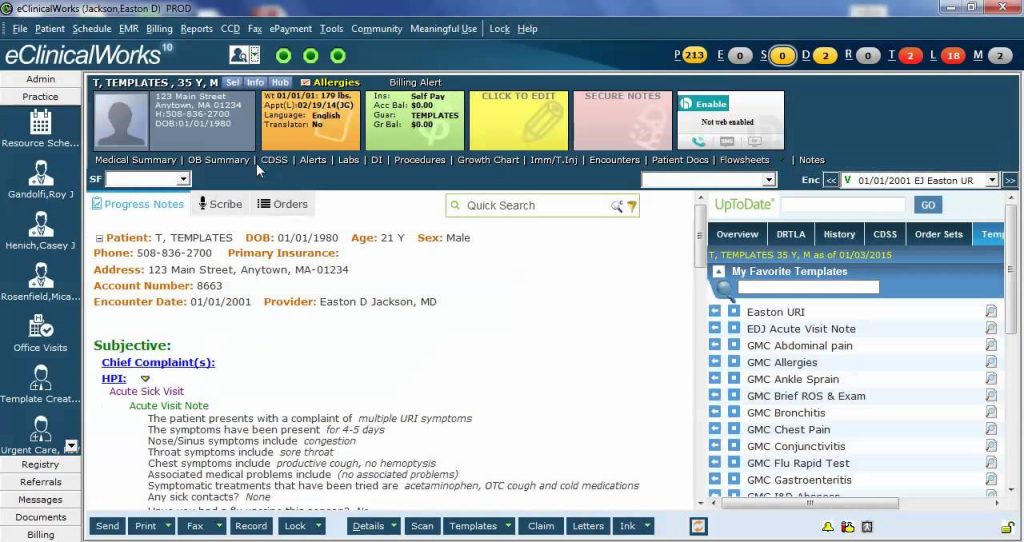 CureMD:
CureMD comes with simplified medical billing solution and affordable price. It saves time by having a detailed report of the operations to be done and eliminates redundant data. It gives us clinical alerts and helps us to take best decisions. It provides us easy backup and comes with perfect security.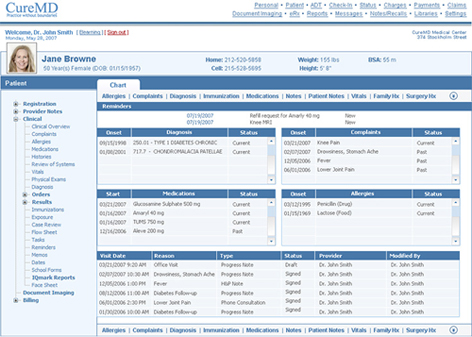 Allscripts:
Allscripts EHR was developed in late 1990's and suits well for small-mid-sized practices. It allows us to build the patient chart in a way which is flexible for us. The speed of work is improved because of better communication. It provides the fastest, safest and most-accurate diagnosis, documentation, ordering, prescribing and patient education available.

Greenway:
Greenway offers over 4000 clinical templates and EMR content for over 30 specialties and sub-specialties. It can be used as both server-based and web-based EHR software. It is used by more than 70000 clinical providers to make their clinic reach great heights. It provides accurate documentation and uses simple methods to get perfect scheduling of appointments.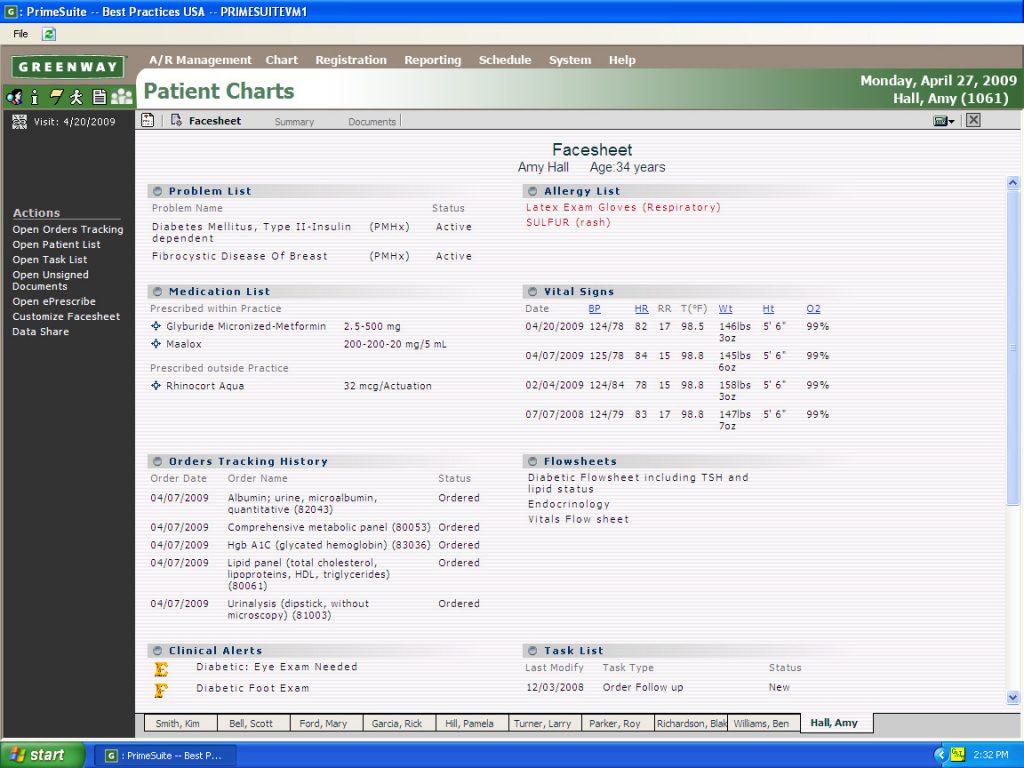 Another advantage of using EHR is that it makes your indecipherable handwriting go obsolete. By this sometimes we can also prevent mistakes which occur due to misunderstanding between staffs. EHR helps us to work in a confident way without any confusion. So it is better to choose a perfect EHR for your clinic or hospital.