As Smart phones become a vital part of our life, there are increasing number of health and medical apps coming into market and take care plenty of physicians needs. Patients are using mobile apps to track their health, fitness level and doctors are practicing with the help of mobile apps. Here are 7 super medical apps helping more patients and doctors.




1. WebMD
WebMD is a free medical information app for android and IOS. It is a comprehensive medical app that provides information about any disease including causes, symptoms, diagnosis, treatment, drugs details, dosage and general medical information.
WebMD is highly recommended app for patients who are actively concerned about their health and doctors who are looking for detailed information about diseases.
2. Epocrates
Epocrates is an amazing app for doctors and patients. Epocrates provides A-Z information about drugs, dosage, Drug prices, Interaction, disease information and disease code. It also has an EHR, EMR, and medical dictionary.
If you want to meet a physician, just search through the app, find contact information and schedule an appointment and if you want to know information about any drugs, provide drug id and it will give information like what drug it is and what it is used for.
3. AsthmaMD
AsthmaMD is a free android and IOS medical app for Asthma and chronic obstructive pulmonary disease (COPD) management. AsthmaMD is useful for patients who suffer by Asthma or COPD and the doctors who treats Asthma or COPD.
AsthmaMD is the number 1 app that most doctors recommend to their patients. This app helps Asthma patients to maintain medical records like what causes the asthma attacks and medication history.
4. Stress Check
Stress check is stress management app for android and iOS users. It is the most innovative tool which can estimate your stress level by measuring your heart rate through the camera and light features on your phone.
5. CPR & Chocking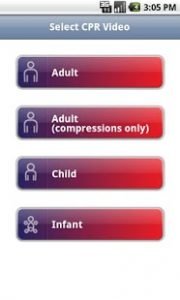 CPR & chocking app is free android, iOS app for first aid management. This app was developed by the doctors of university of Washington. It provides practical guide during the time of emergency like CPR and Chocking through short videos and explanation.
6. Drchrono EMR
Drchrono EMR is free iOS electronic medical record app, This app completely designed for doctors who can maintain patients medical records including medical conditions, visits, images and videos. Even doctors can record and transcribe speeches using this app.
7. GluCoMo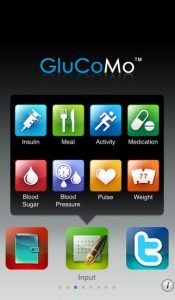 GluCoMo is free iOS app for diabetic management. This app works as a digital diary that can keep track of diabetic related activities such as blood glucose level, diet intake, insulin level, blood pressure and pulse rate.