Choosing the right software for small hotels is crucial as deploying the wrong software may cost a lot of time, effort and money as well. Moving all data from one software to another is not an easy task and doing a good market research on the best cloud based PMS is important. Software can differ based on pricing, customization and number of features available for the price listed. The 10 most popular cloud-based PMS are listed below.




Designed for small and medium hotels, this software is used by 1.5 million users worldwide. Spread across 100 countries, Hotelogix allows third-party integrations, has a single-point dashboard and is specially available in different languages.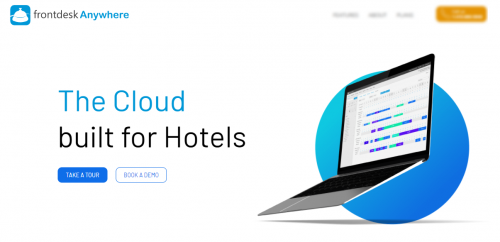 Found in 2009, Frontdesk boasts an easy-to-use interface, easy personalization, customizable calendar and an attractive UI. A free demo upon request is available, with three editions : Basic, Pro and Enterprise.
Utilized by boutique hotels, resorts and small businesses, more than 104 countries use eZee's Property Management Solution making them one of the best gobal players. From event management, rate management and self-service check in to mobile applications, eZee has positioned itself well in the market.
OPERA PMS
OPERA PMS by Oracle has a renowned name and provides Property Management Software for small hotels in a pocket-friendly price. A scalable solution that is available in three packages – Premium, Standard and Lite, Oracle has designed PMS for both cloud and on-premise deployment.
Software suitable for hotels of all sizes, roomMaster provides a complete audit trail for financial transactions. Options for choosing daily, weekly, monthly and annual subscription packages, roomMaster offers PCI compliant payment processing as well.
Cloudbeds
Popularly known as an all-in-one platform, Cloudbeds offers 24/7 customer support and comes with a plethora of features to choose from. Easy-to-use, Cloudbeds integrates with all third party applications and credit card processing as well.
RoomKey PMS
From easily managing guests and increasing hotel occupancy through great marketing services, RommKey PMS helps grow businesses. RoomKey offers great customer support and the training provided is termed as 'exceptional'.
Hotello
Supporting front office operations, accounting, marketing and daily management of operations, Hotello takes care of all tasks with ease. Reasonably priced, Hotello is present on Linux, Windows and Mac platforms. Deployed on both cloud and on-premise, hotello is suitable for SMEs.
Maestro PMS
A bit more pricey, maestro PMS offers an end-to-end hospitality system. Deployed on Mac, Android and Windows, Maestro is available on cloud and on-premise as well. Comprising of more than 20 different modules, Maestro is flexible and is suitable for all types of businesses.
GuestPoint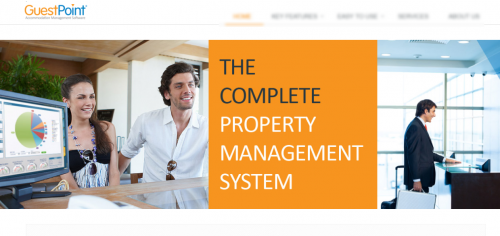 GuestPoint is a Property Management Software suitable for hotels, resorts and guest rooms. Offering a hybrid deployment model GuestPoint offers front desk operations, bookings, house keeping, accounting, maintenance and more.